---
WordPress Allow Comments
Comments can be added to your wordpress pages to discuss about posts in that page. But to add comments the admin should allow the visitors to comment otherwise they won't be able to do that. Comments are approved by the admin and then posted to be discussed further. So, here you are the admin, you have to take some steps given below to allow comments in the post.
Following are the steps to allow comments in the website-
Step 1 : Click on Pages → All Pages.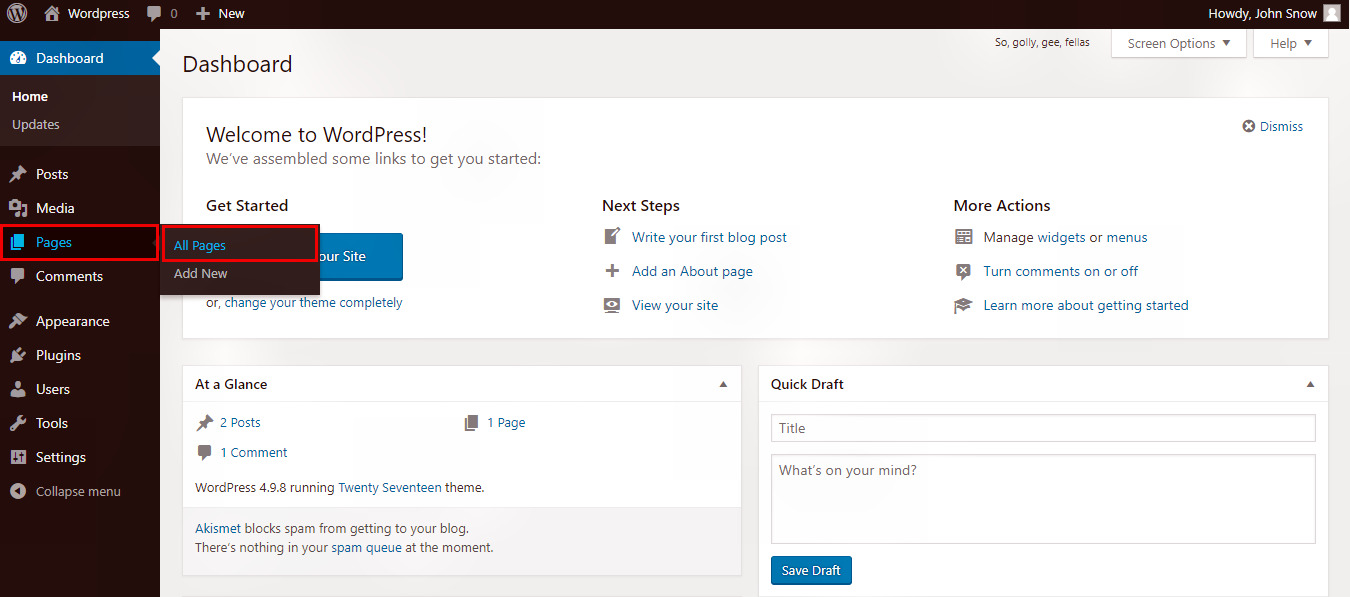 Step 2 : The list of pages created in WordPress will get displayed as seen in the following screen. Click on any of the pages you want to allow comments to. Here, we will selected the page 'Game of Thrones' page. Click on Game of Thrones.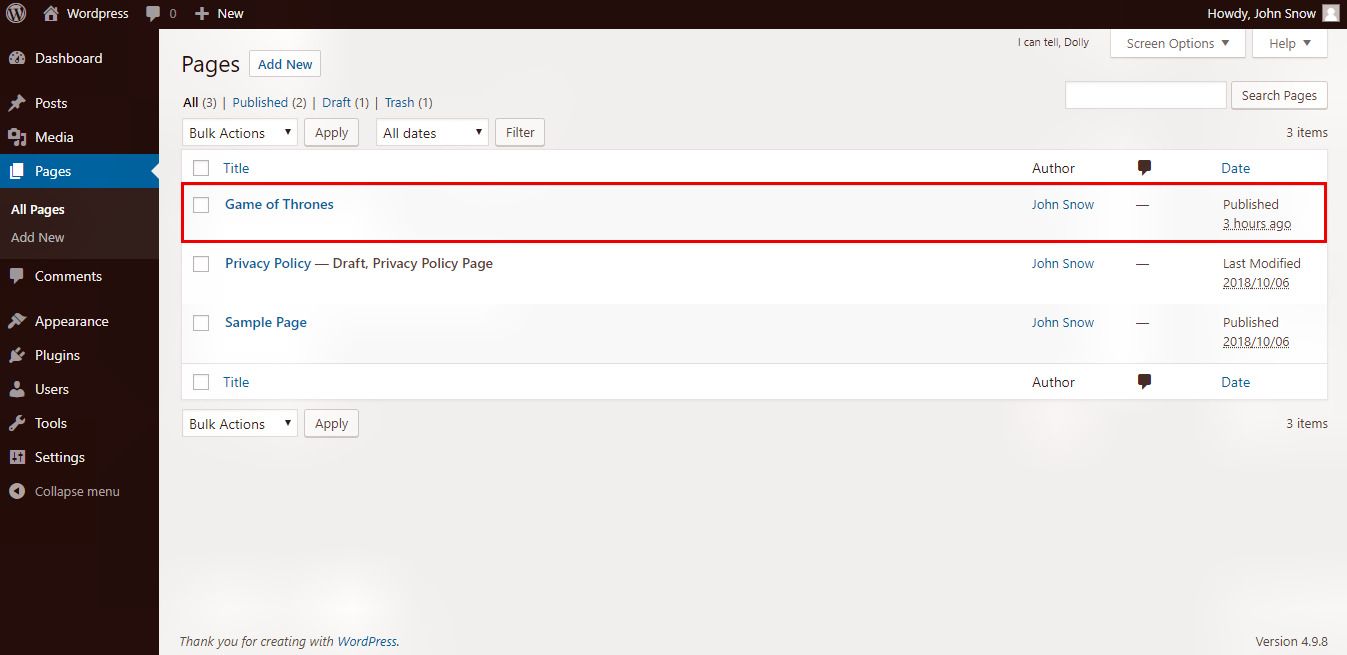 Step 3 : Click on 'Screen Options' present at the top right hand corner. It is highlighted in the image below.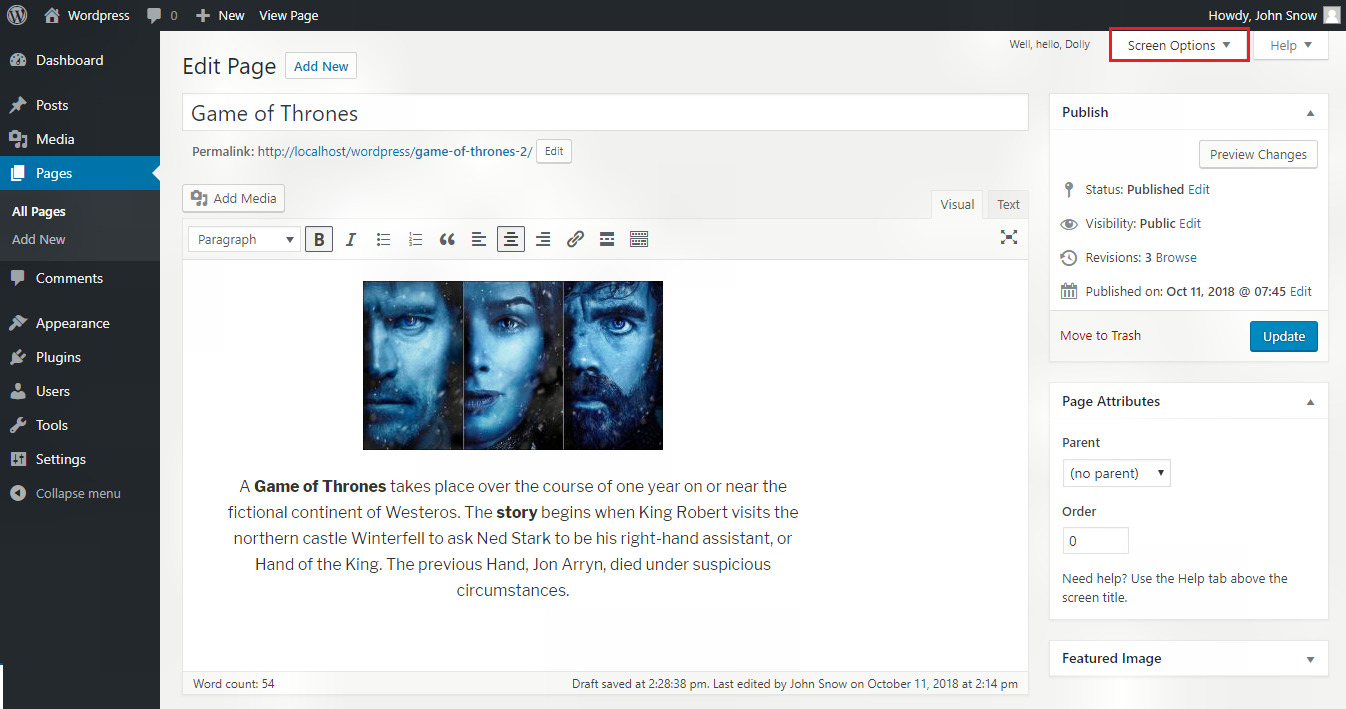 Step 4 : The dropdown list of 'Screen Options' gets displayed. You will see 'Discussion' and 'Comments' checkboxes, check them as shown in the following screen.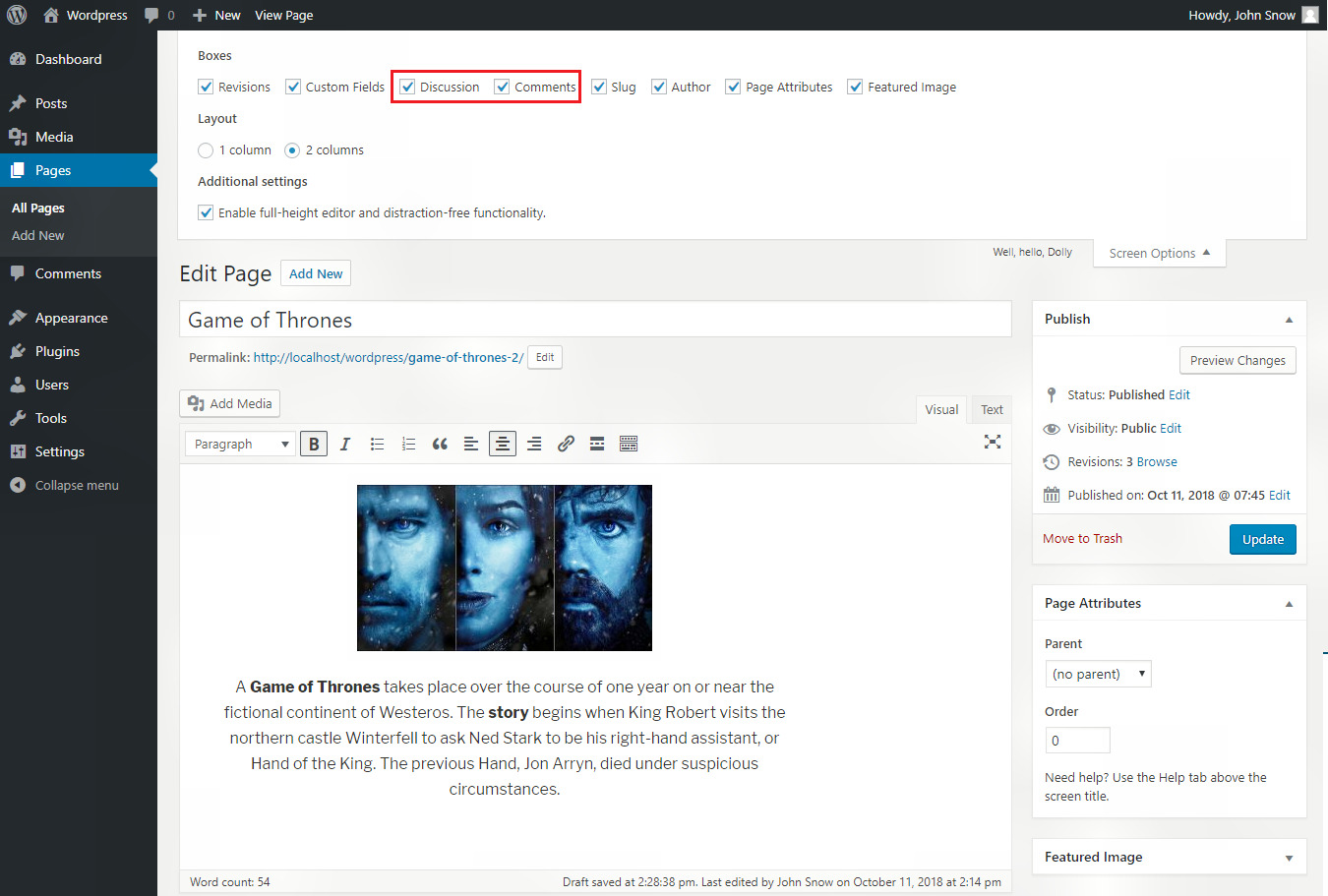 Now the Discussion box and Comments box will get displayed at the bottom of the 'edit' page. There you will see some options you have to deal with. You can easily understand their use but still, here is the explanation of them :
In the Discussion section, there are two options present −
Allow Comments:

Allows visitors to comment on your blog posts and pages.

Allow trackbacks and pingbacks on this page:

Allows visitors to give pings and trackbacks.
Step 5 : In the Comment section, you can add comments by yourself by clicking on 'Add Comment' button.
Step 6 : Click on 'Update' button after adding the comment box. You know where the button is ,right.
You can edit comments from visitors also. Check the next tutorial.