---
WordPress Plugins
So, the foremost question is, What is a Plugin? A plugin is a small part of a bigger software which enhances the capability of that software by providing various features which a software cannot perform by itself, like, extensions in google chrome are also kind of plugins and you would be familiar woith the subtitle plugin in VLC which helps user to download subtitles for a video.
In wordpress, the plugins do the same thing, they provide various features and makes everything easy for a user. An example of it is any e-commerce plugin which will help the user to develop an e-commerce website easily. There are anti-spam plugins also which helps in securing the website from spams. There are many more which you can explore in wordpress.
In this tutorial, we will learn some steps to add and install plugins in the website.
Following are the simple steps to add Plugins in WordPress :
Step 1 : Click on Plugins → Installed Plugins in WordPress administrator.
Step 2 : The list of existing plugins on your site will get displayed on the screen as seen in the image below. Names of the plugins are defined in Plugin column and a brief description about the plugin is defined under Description column.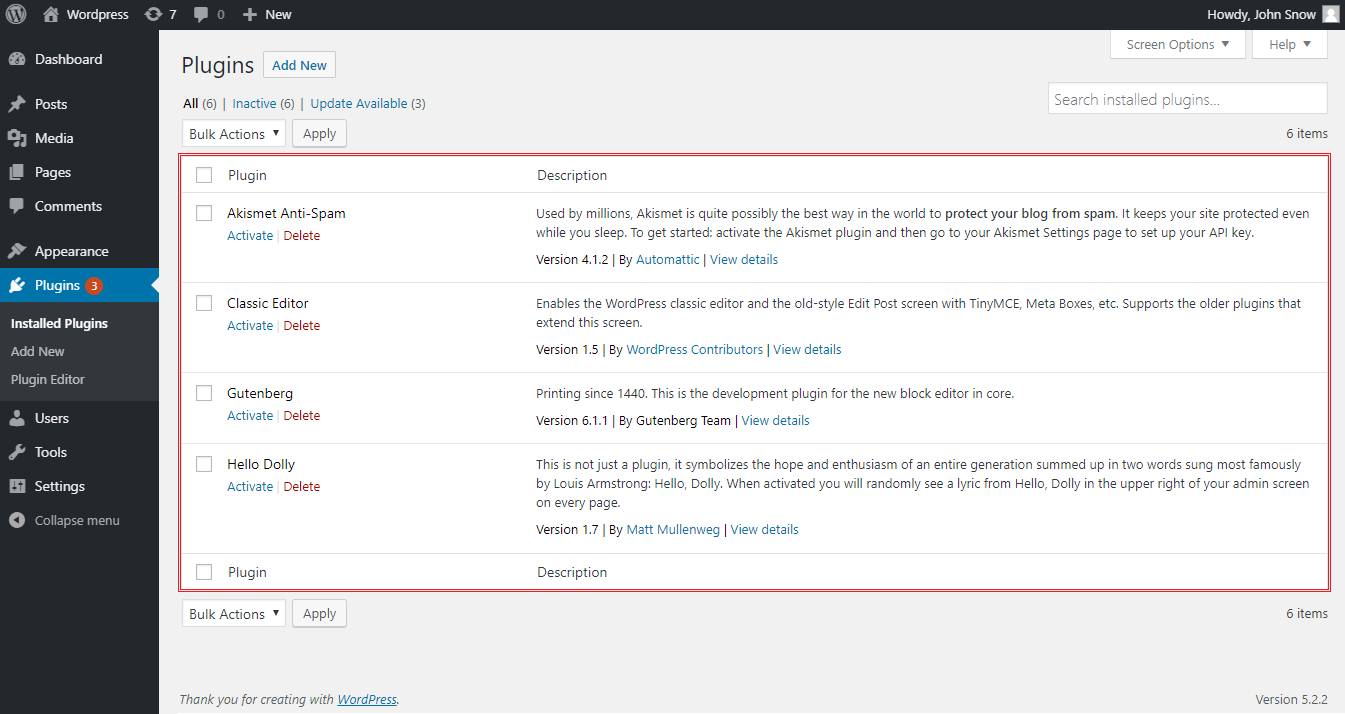 Toolbar
Following functions appear as Plugin toolbar options above the list on the page :
Active:

Shows the list of plugins which are active on the website.

Inactive:

Shows the list of plugins which are inactive on the website.

Update Available:

Shows, if a new version is available for the plugins.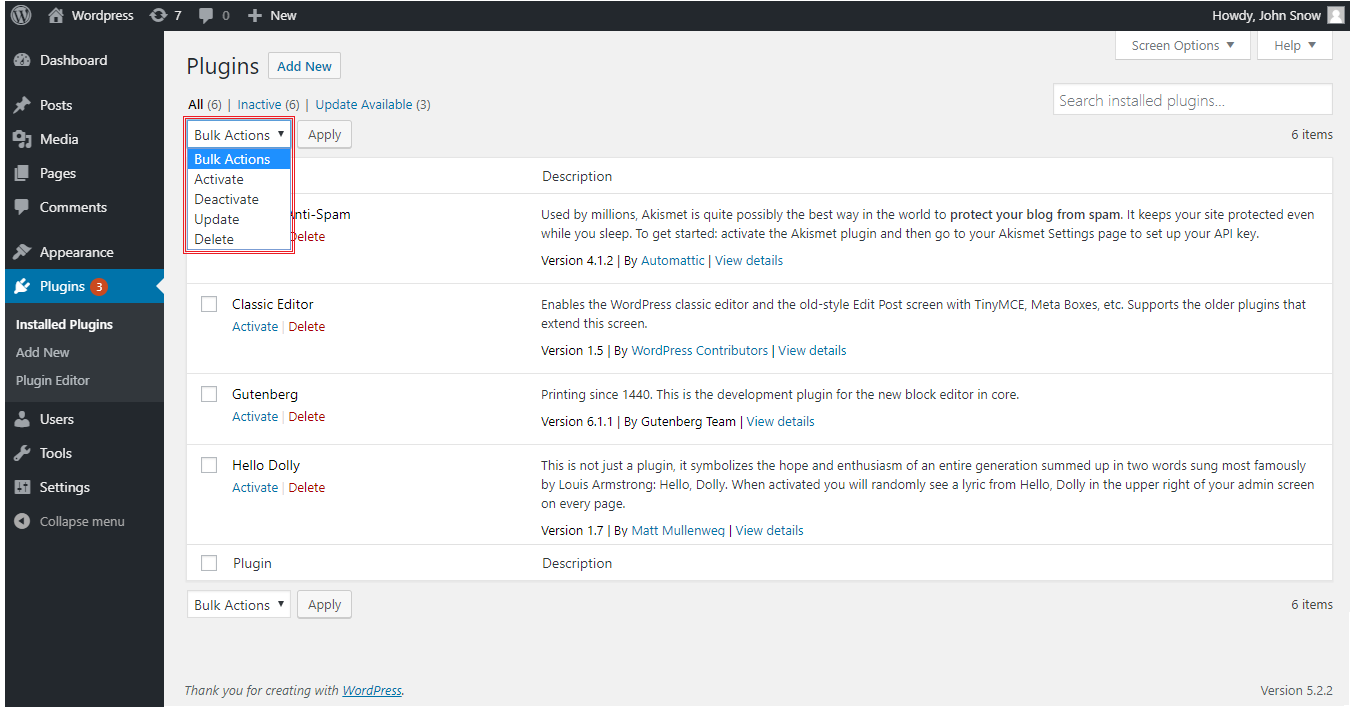 In the next segment we will see how to install a plugin.