---
WordPress Add Links
Links are an integral part of a website. It connects various pages together, designed separately to be called as a website. But what if you want to add a link in between your posts i.e., adding links in the text or any media. Adding links within a website creates internal links which helps in SEO(Search Engine Optimization) also. So, in this tutorial we will learn about ways to add links within a post.
Following are the steps to Add Links in WordPress.
Step 1 : − Click on Pages → All Pages.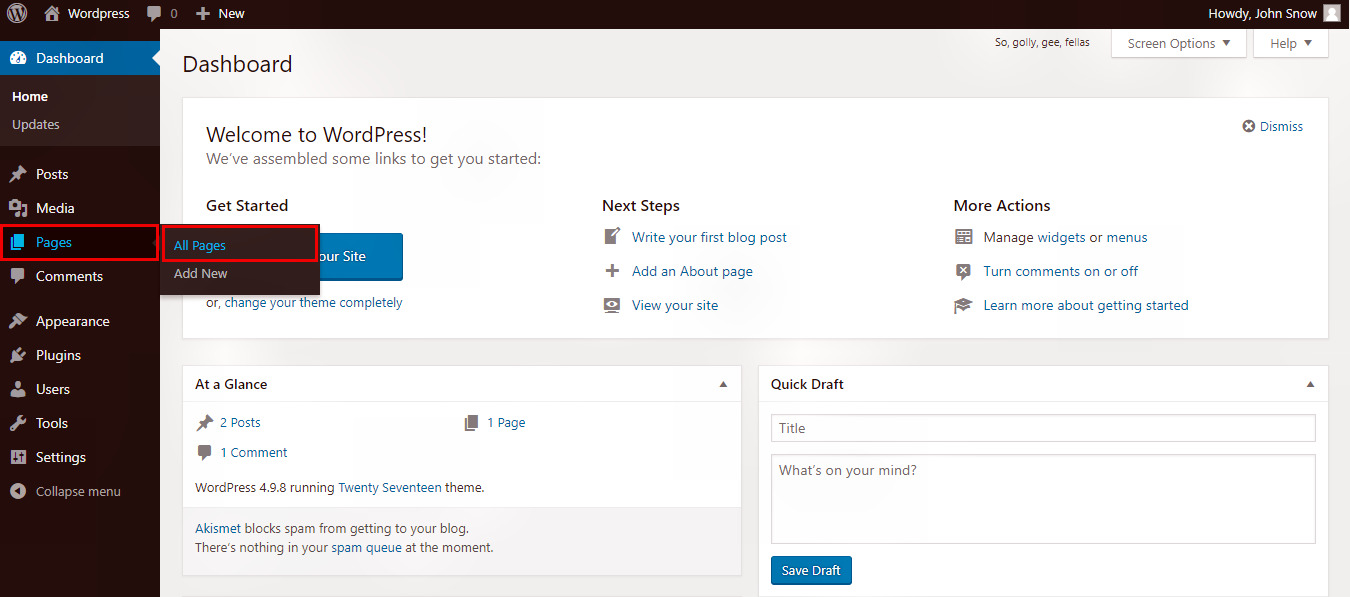 Step 2 : − Here, the page will open where you would see all the pages you have created as shown in the image below. Click on the Page in which you want to add some links inside, the selected page will get opened in the editor. We have selected the 'Game of Thrones' page (Game of Thrones was created in the chapter Wordpress Add Page).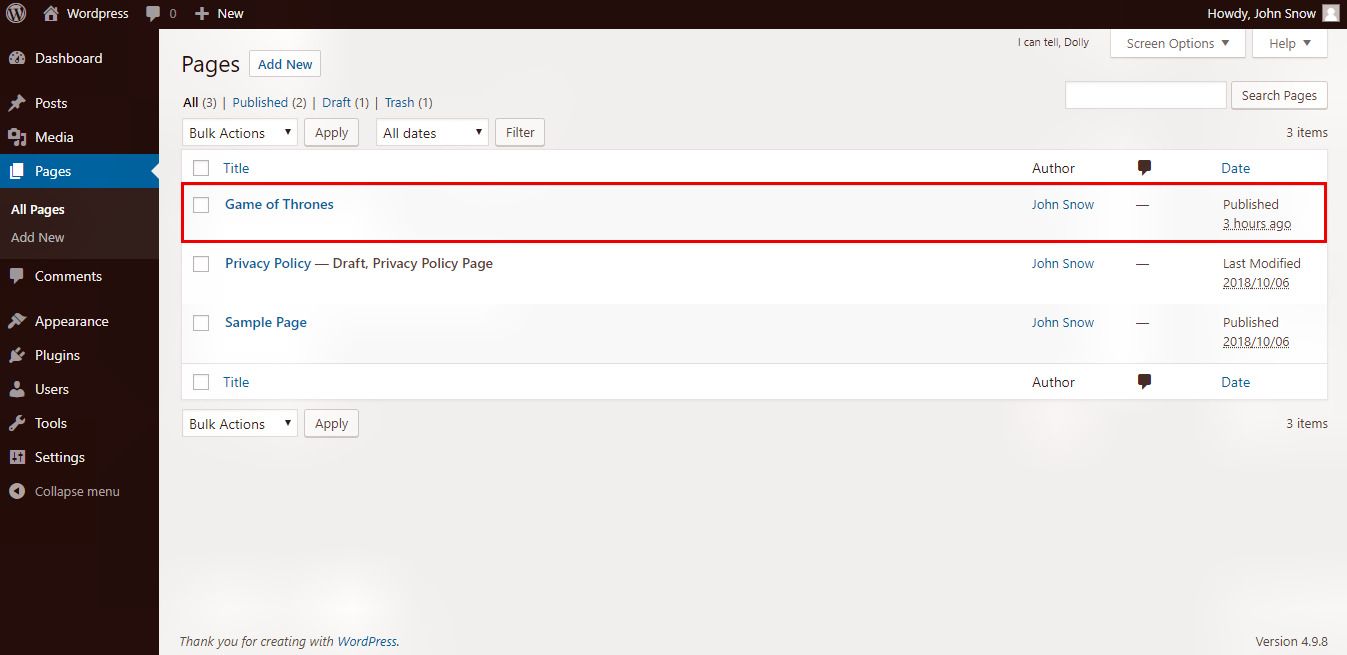 Step 3 : − Select any of the sentence or word where you want to add link. In the image below, we have selected the word 'Game of Thrones' to add link. After selecting, click on the Insert/Edit link button highlighted in the image below.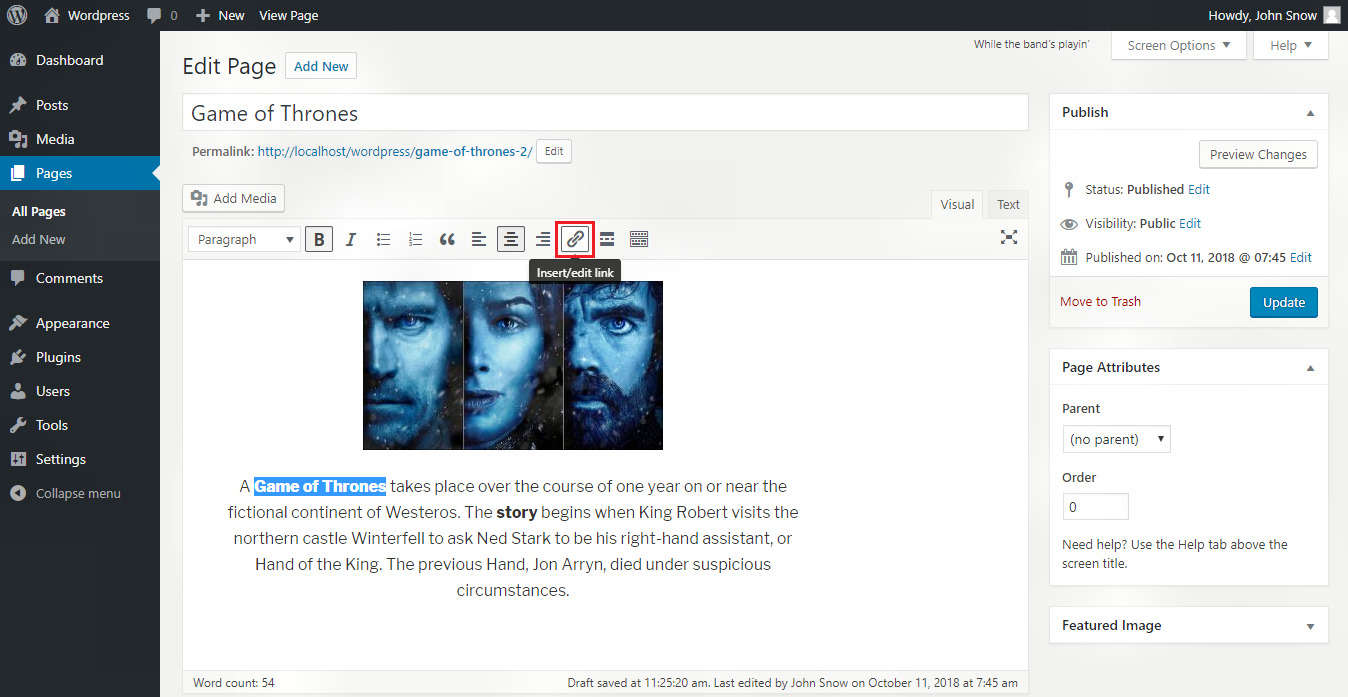 Step 4 : − When you click on the Insert/Edit link button then the following pop gets displayed.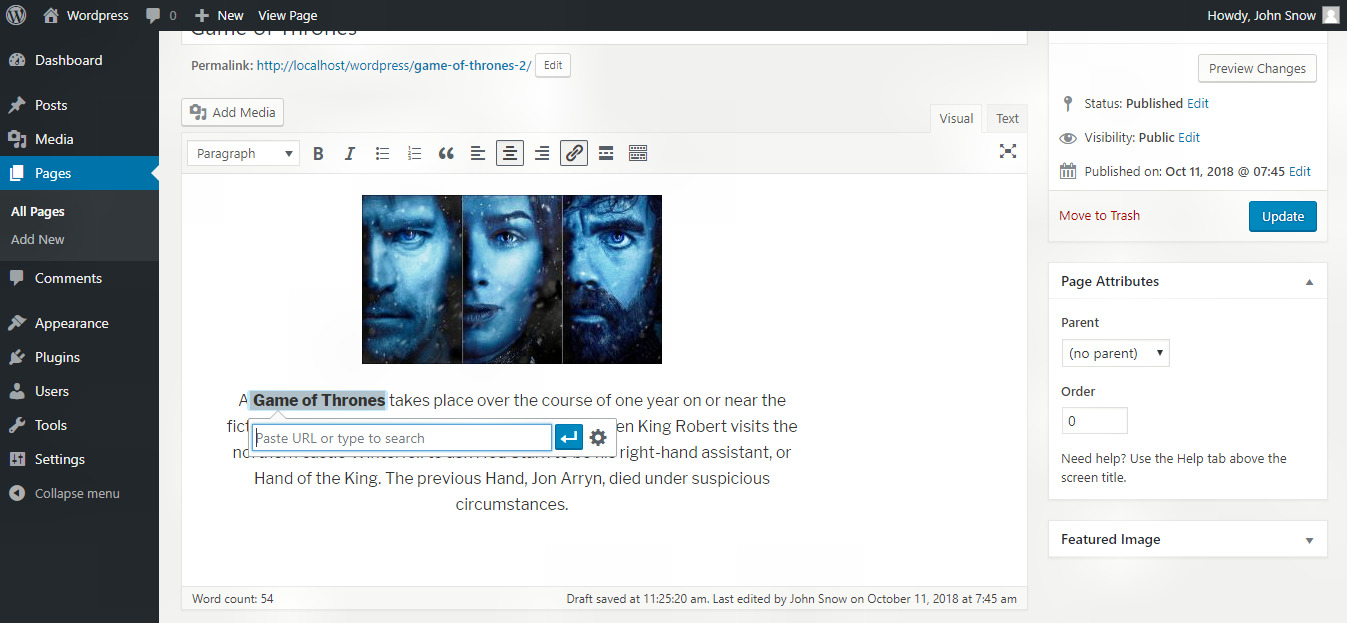 Step 5 : − Enter the link in the box which you want to add in the selected word. After that click on the 'Apply' button placed after the textfield.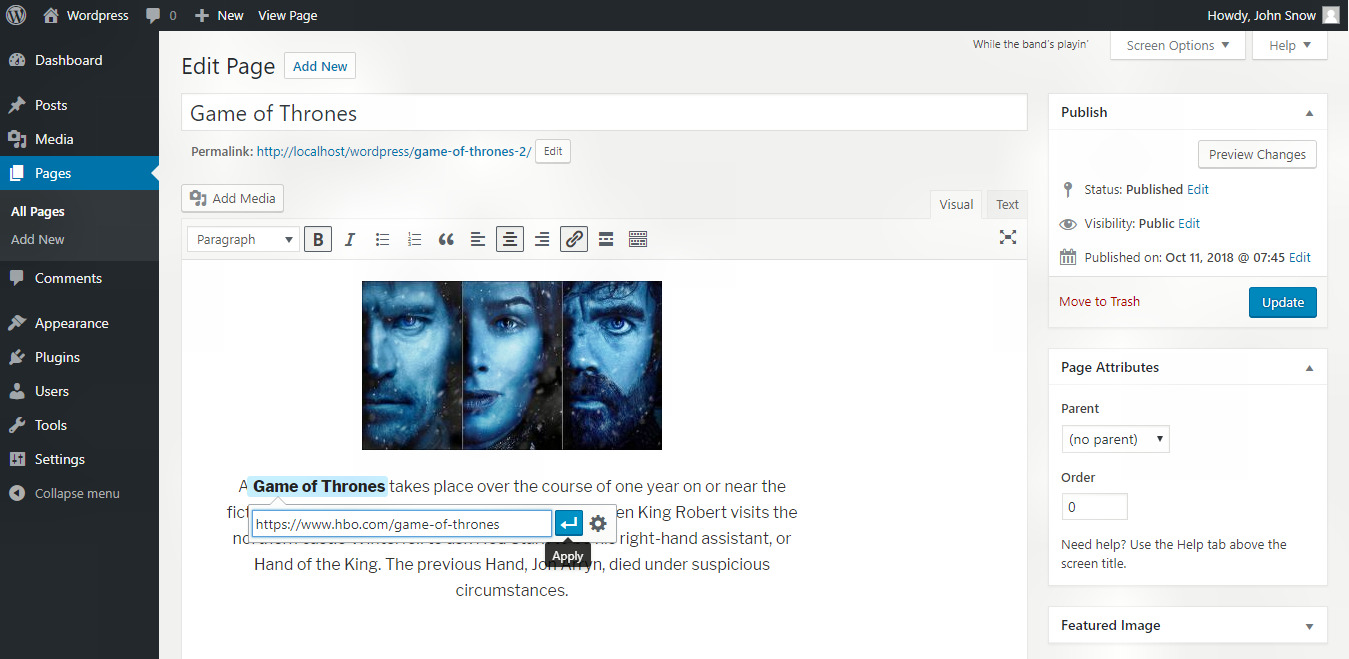 Step 6 : − After adding the link successfully, when you click on the Game of Thrones then the link tooltip gets displayed as shown in the following image below.
Click on
Update
button to update the changes in your page or post.