---
WordPress Insert Media
Suppose you want to add media in your post at the time of creating or editing your post, How would you do it?
A media file can be inserted to the Pages or Posts from the media library, from local storage or from URLs. Well there is a point to note that, when you try to add a media file from local storage, it first gets uploaded to media library and then you can add that file in your post.
Let's see the steps to do this-
Following are the steps to Insert Media in WordPress.
Step 1 : − Click on Posts → Add New in WordPress.
Step 2 : − The post editor has been opened now from here to add a media file, click on 'Add Media'.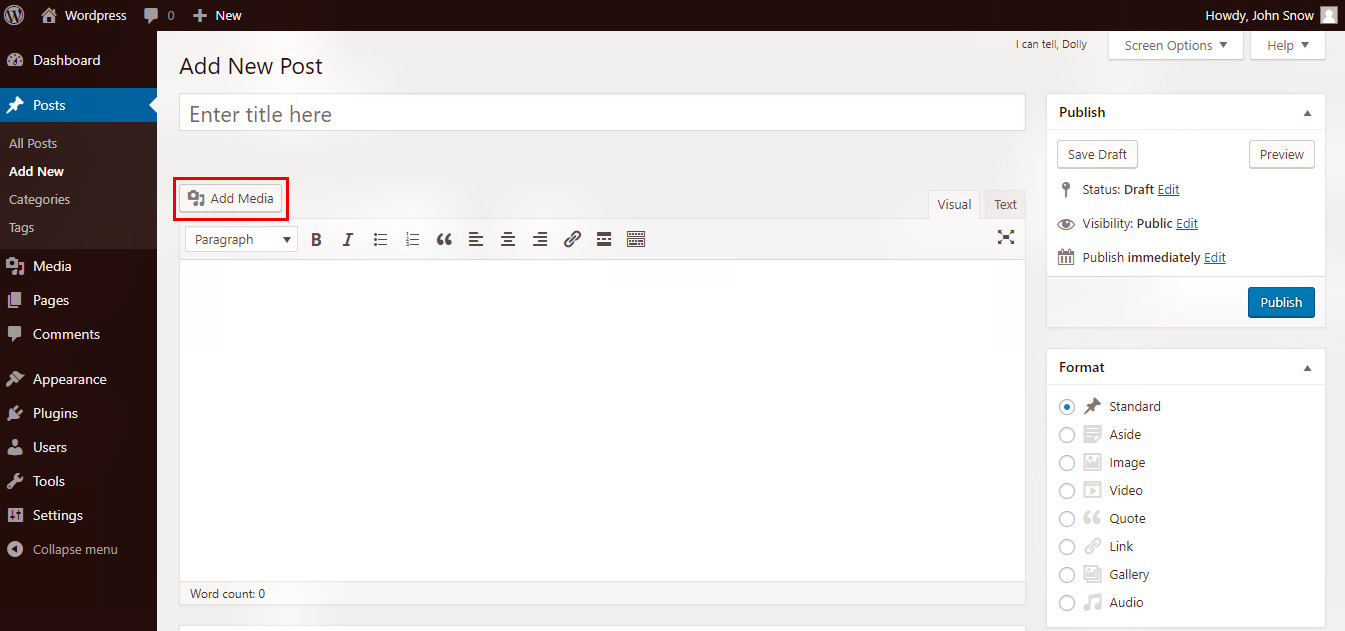 Step 3 : − You can select the files from the Media Library tab as shown in the following screenshot. Information about the selected media file will be displayed on the right side of the screen under the Attachment Details segment. Now click on 'insert into post' button to add the selected media file in the post.
You can also insert an image directly from your local system by clicking on Upload Files tab. You can see below the image displaying the 'upload image' tab.
Step 1 : − To add the file click on 'Select Files'


Step 2 : − Select the files you want to add in the post and click on 'Open'. You can also add multiple files at a time.
Step 3 : − The uploaded files will be displayed in the Media library tab and from there you can add the media file by selecting it and then by clicking on the 'Insert into post' button.
While Inserting media in your post you will show some fields on the right side of menu like URL, Title,Caption,Alt Text and Description, each fields have its own role which will show in the table below.
Followig are the roles of these fields :
| Fields | Description |
| --- | --- |
| URL | It show the URL of Uploading Image. |
| Title | The Image title provide additional information about the image, so it should be relevant and short. |
| Caption | Caption is the small piece of text that appears beneath an image. |
| Alt text | The alt attribute is the text that displays when an image does not display. |
| Description | It explains the content of images. |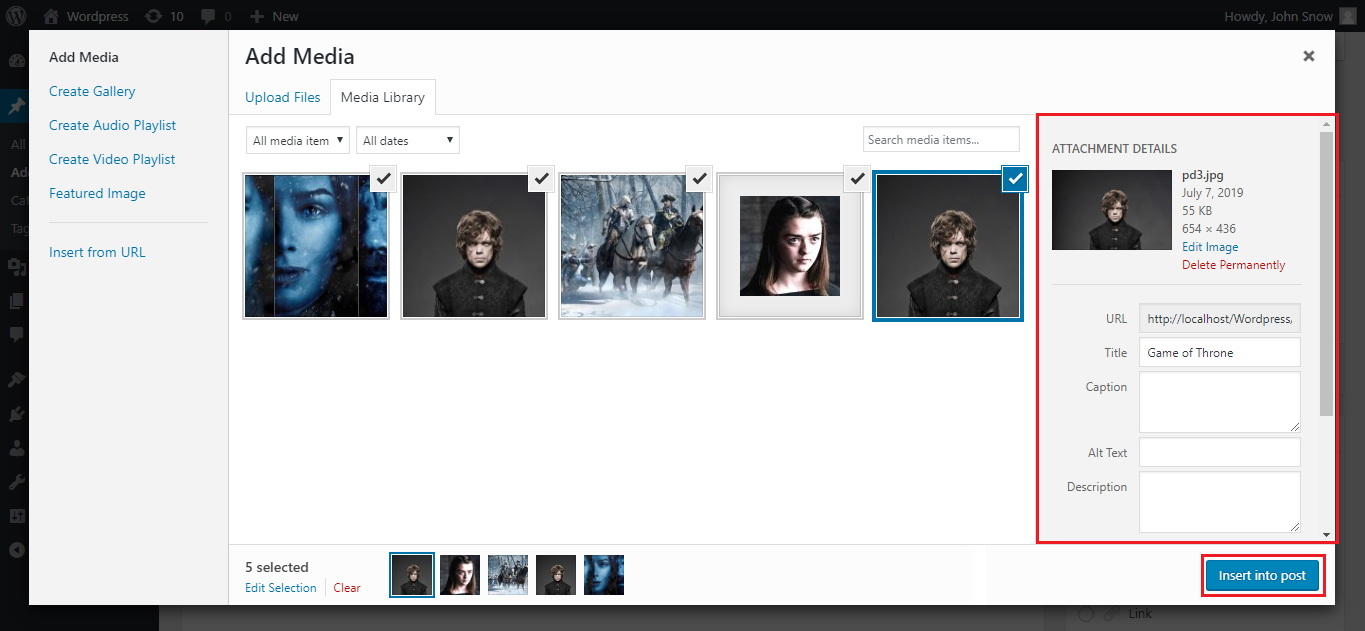 Here are the snapshot how it will show after adding in post. You can also change size, alignment of Image according to your requirement. For doing this you should click on the image and you will see different options like chage the size of image, Align and remove image.
By doing same process you can also upload Video on your post.
There is one more tutorial under media where you will learn about how to Edit the properties of the media. Check out the next tutorial.