---
WordPress Customize Theme
Customization of themes help you to give a new look to your website which you want as a user. Wordpress gives you many options to customize the themes. Here you can change background images/colors, add titles, and do much more.
Following are the steps of Theme customization :
Step 1 : Click on Appearance → Customize.
Step 2 : The following screen will be displayed. As you can see, on the left side we have the customizing section, and on the right side we have the chosen theme's live preview. So any changes you make on the customization side will be displayed on the preview side.
These customization features we will see one by one. Continue the tutorial.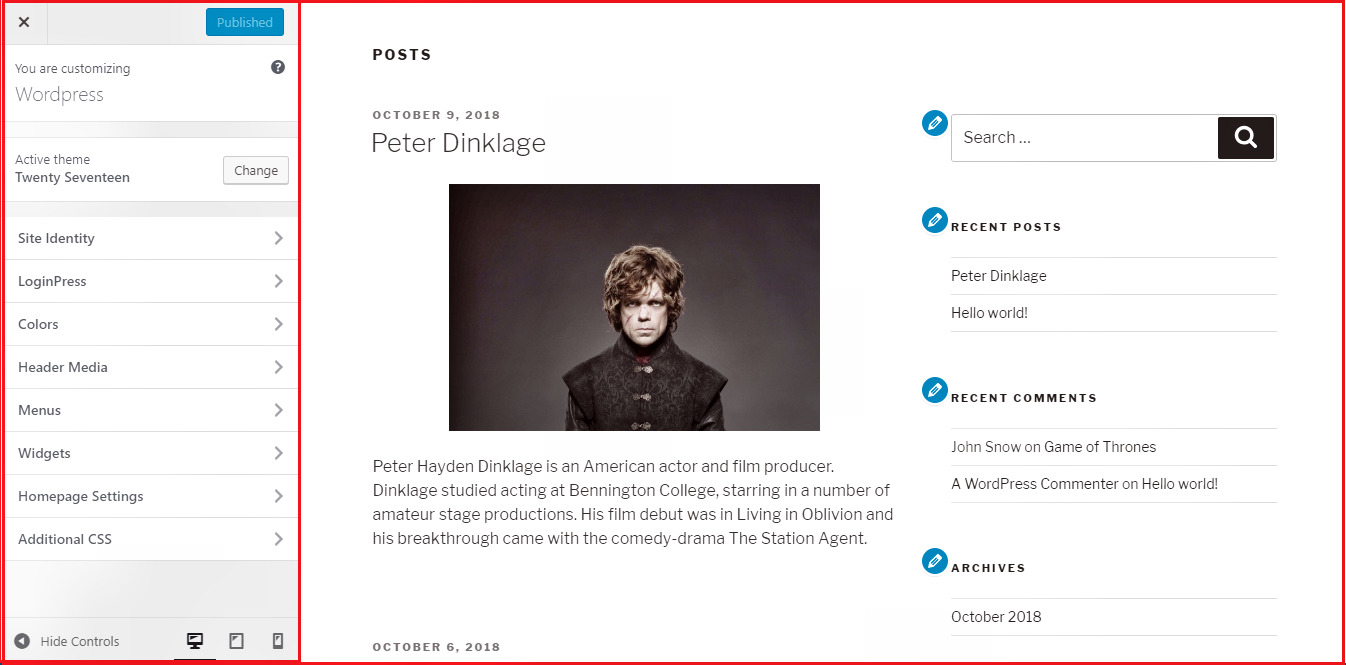 Active theme : In this section, you can change the current theme just by clicking on 'Change'. If you want to change the theme, click on it.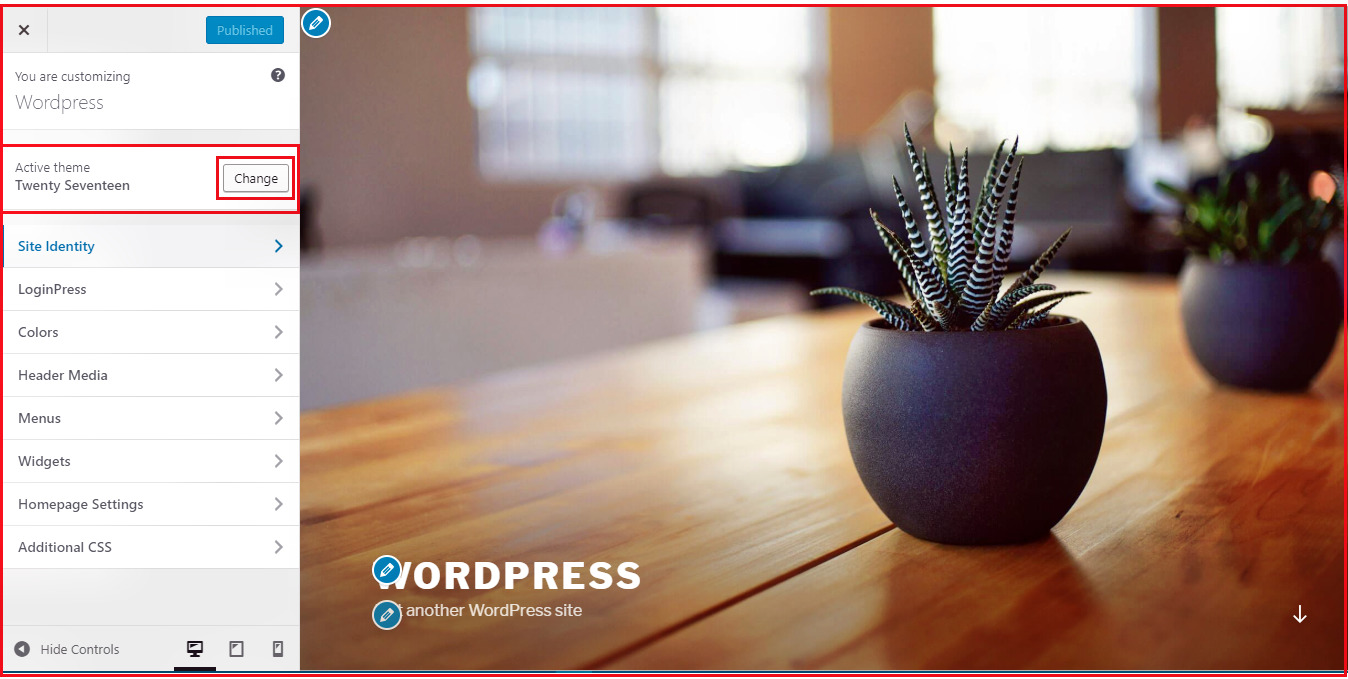 When you click on 'Change' you get all themes that you have downloaded, click on any of the themes, and then click 'Save & Continue'. The selected theme will get opened for customization.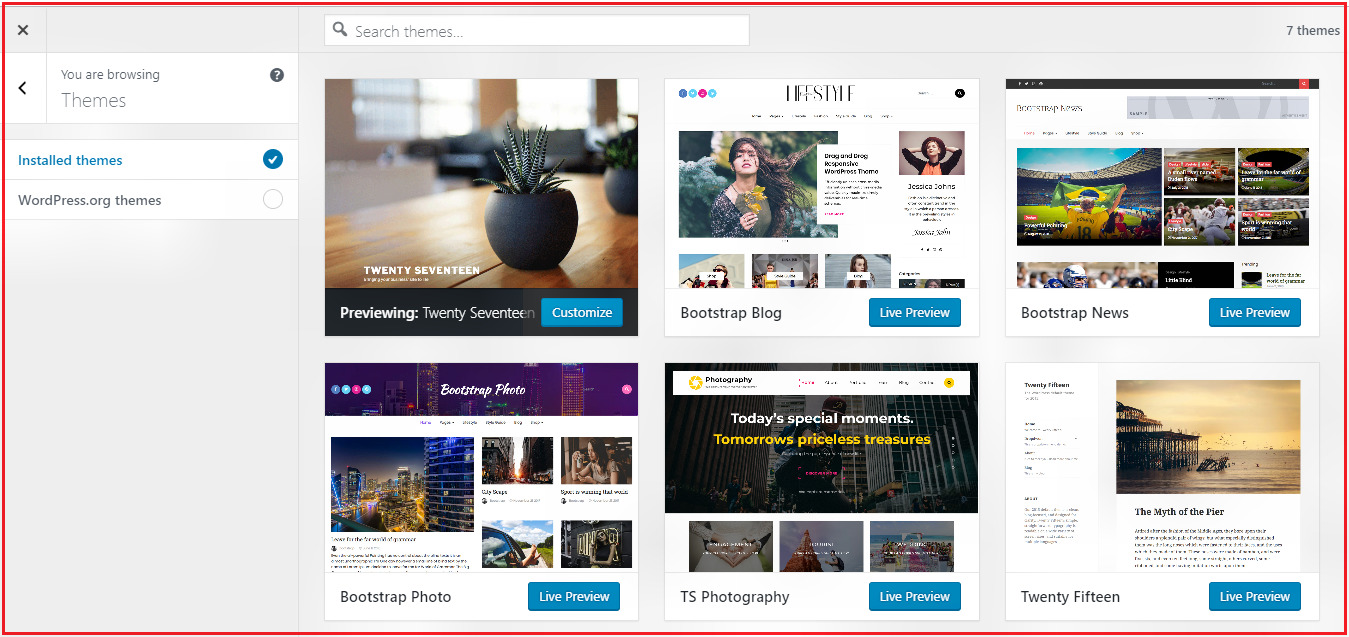 Site Identity : After clicking on Site Identity the page displayed below will be opened. In this page , you can select logo, site title and also can customize the tagline if you want.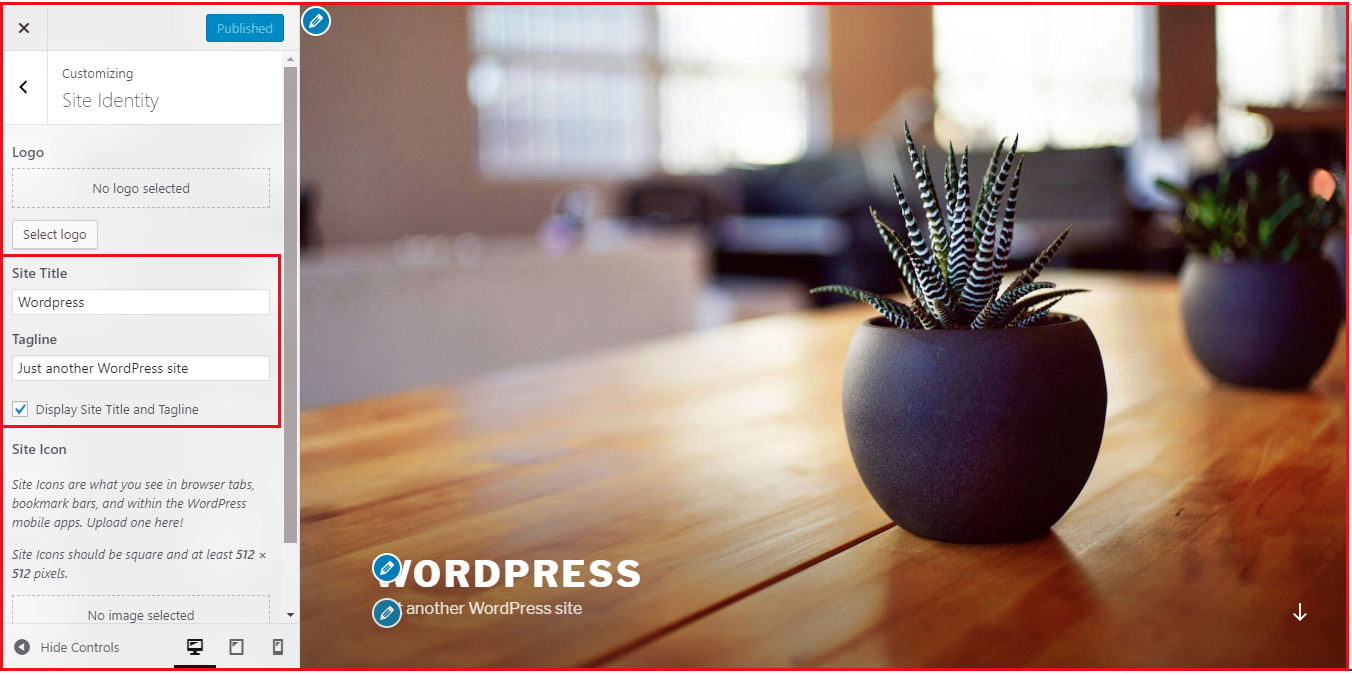 Colors : In this section, you can change the header text color and the color scheme of the website. As you change the colors you will see the live changes on the right side of the page. You can mix the colors and can make a color of your own by color mixer.
Header Media : After clicking on 'Header Media' the page displayed below will be opened. Here you can change the media i.e. a video or an in the header of the website. You can select the media from suggestions or you can add an image of your own by clicking on 'Add new image' or video by clicking on 'Select Video'.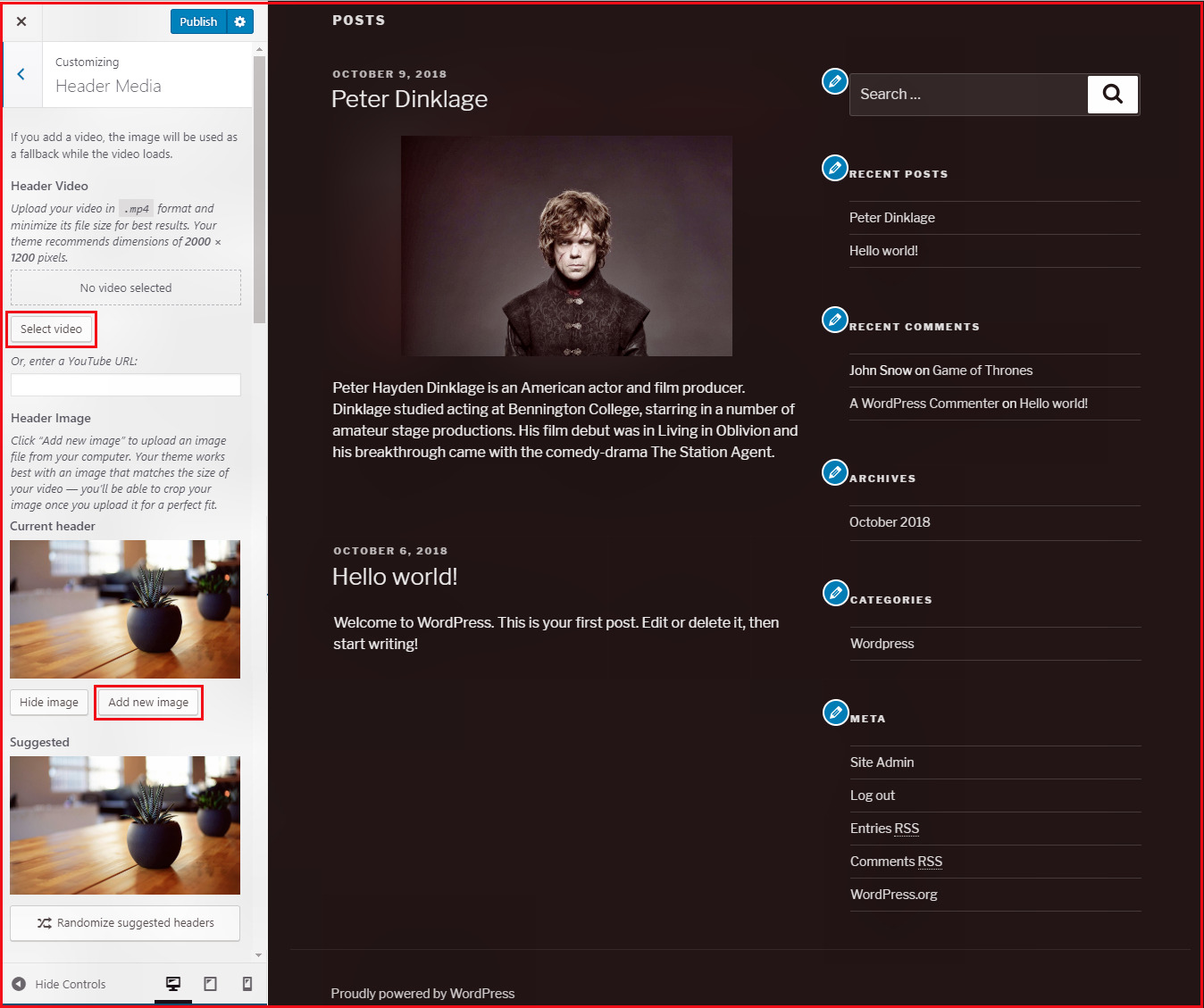 Menu : In menu section you can create menu which will be displayed on the website. To create new menu-
Click → Create New Menu → Give name to menu name → Next → Add Items and then click on Publish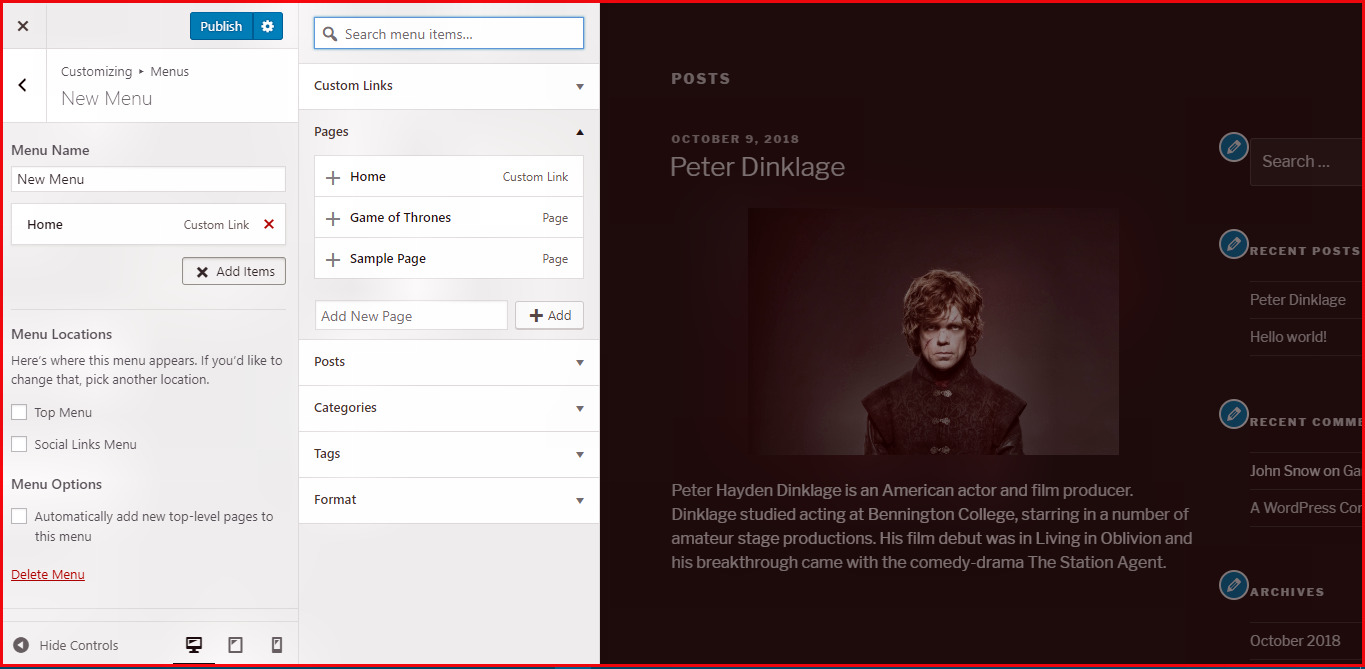 Widgets : Add widgets to your site from here.
When you click in the widget tab this page gets displayed(image below). Here you can customize the widgets for the theme.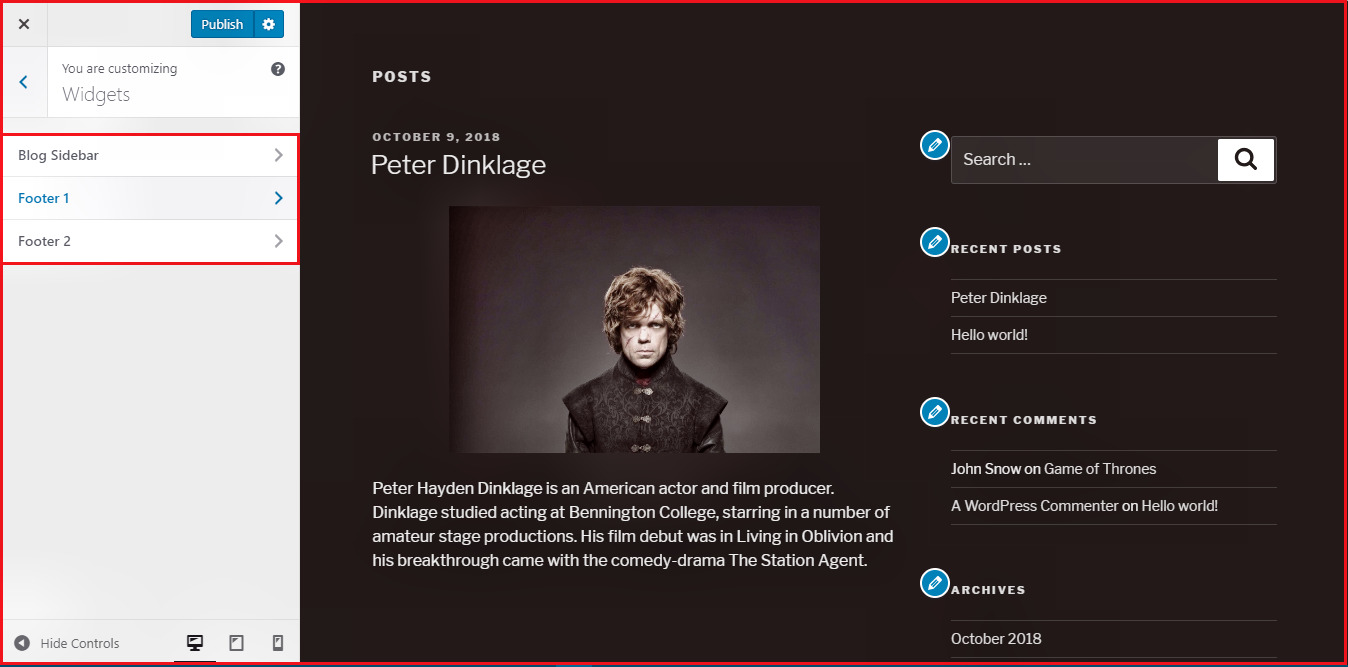 Here, there are three options −
First is the 'Blog Sidebar', when you click on this you get another list of widgets that are to be displayed in the sidebar of your website. You can reorder your widgets in the sidebar and also can customize them further.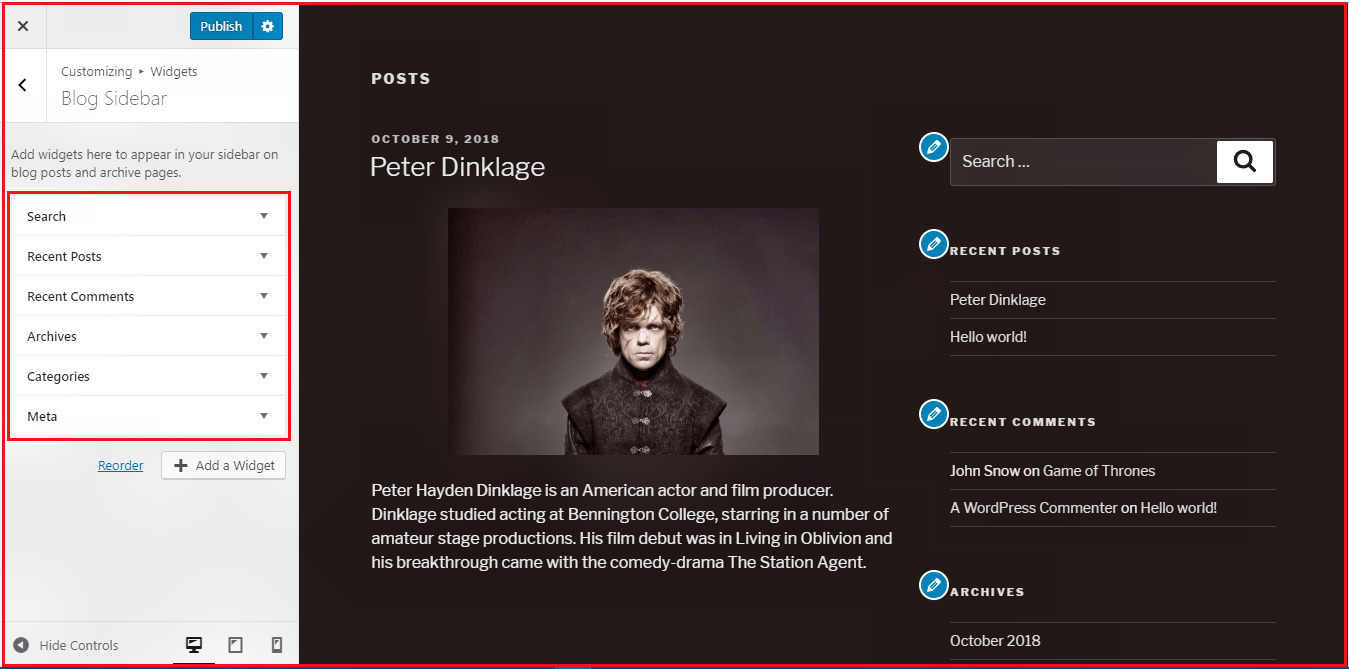 When you click on any of the widgets a dropdown appears where you can modify their properties. For example − If you want to add categories then the following image appears :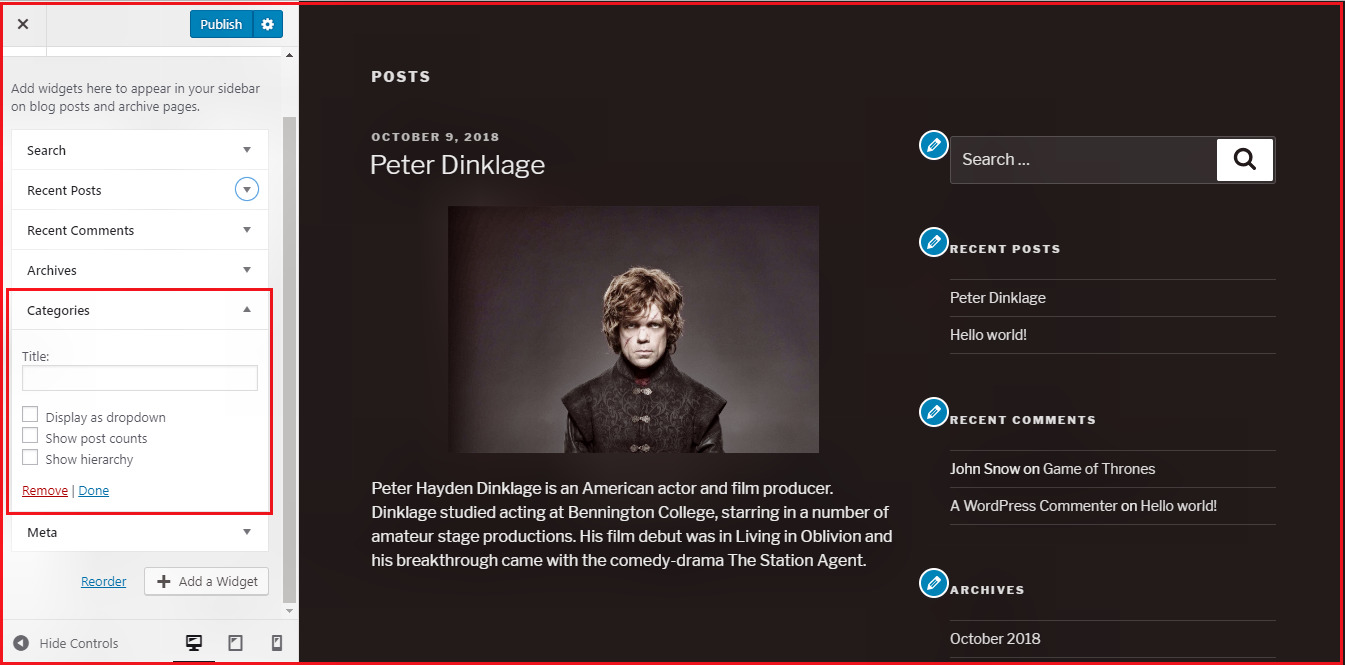 In this image, as you can see, you can add the category's name in the 'Title' section. Check any of the required boxes. If you do not want any category, then click on 'Remove', it will remove the category widget from the sidebar. Same goes for other widgets too.
Footer 1/ Footer 2 : Here you can add widgets which will be displayed on website footer.
To add widgets, you have to click on 'Add a widget' and you will get a list of different widgets. Click on any one and it adds up to your widget list.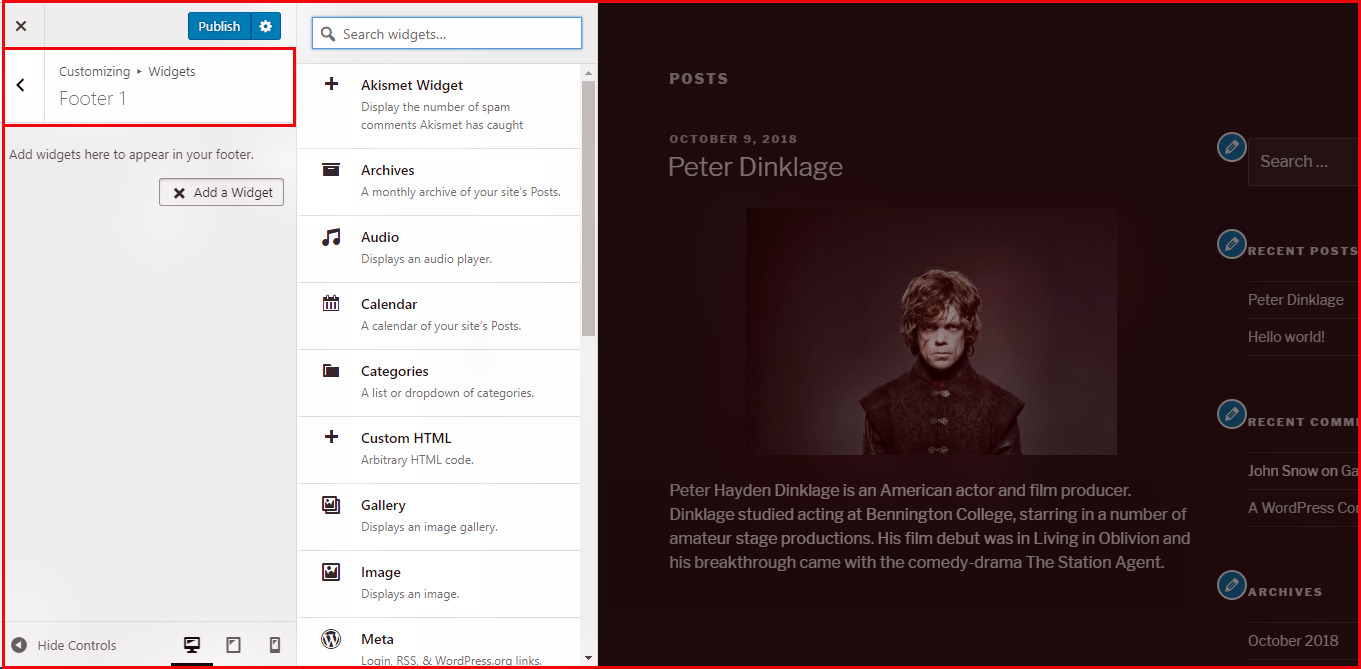 Home Page Settings : It allows you to choose your home page. Select either latest posts or static front page for your site.
You can also check how your web page will show in Mobile or in tablet. For this see the buttons right bottom side of the sidebar there are 3 icons for different screen size. The first one is for Desktop second one is for tablet and the last for smartphone.