---
Add Media in Library
So now we will have a look at how to add a media file in the wordpress library. It is again very simple, just a few steps.
WordPress allows us to add, all kinds of media files like videos, audios and images.
You can go to add media page by clicking on the 'Add New' button displayed on the Library page or you can select the 'Add New' option by hovering directly over the 'Media' options in the sidebar menu. We have chosen the latter way-
Following are the steps to Add Media.
Step 1 : − Click on Media → Add New in WordPress.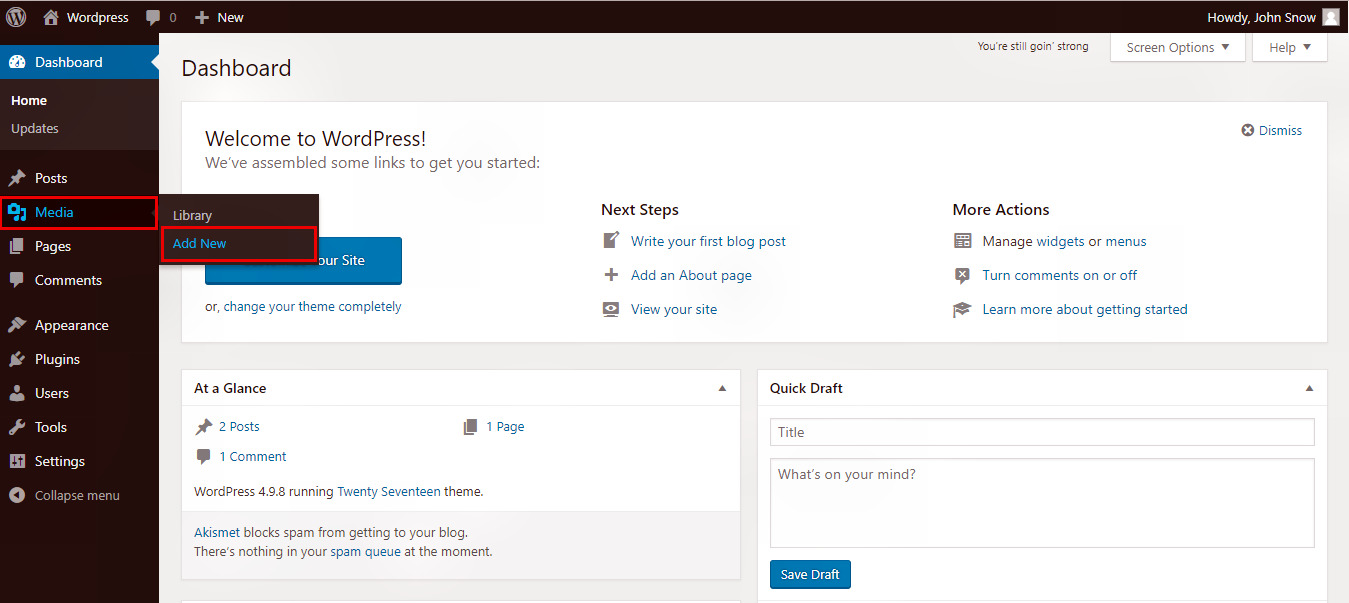 Step 2 : − Then, click on Select Files option to select the files from your local storage as shown in the following figure.
Step 3 : − From the pop-up window, select the media files you want to add such as images, audio, video. You can select multiple media files at once also. After selecting the required files, click on 'Open'. The selected media files will get uploaded to the media library.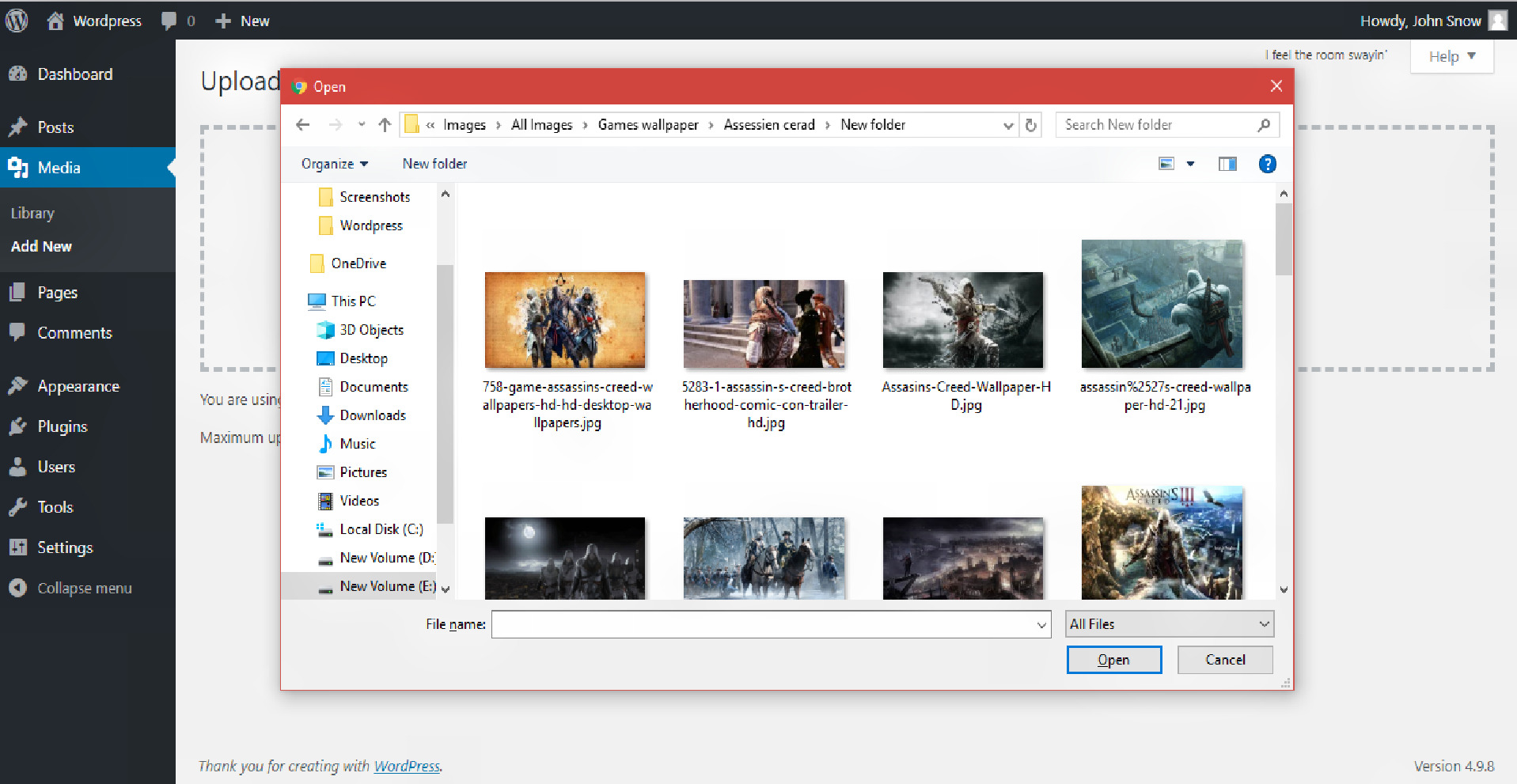 Step 4 : − You can view the list of media files added in the library, as shown in the following screenshot.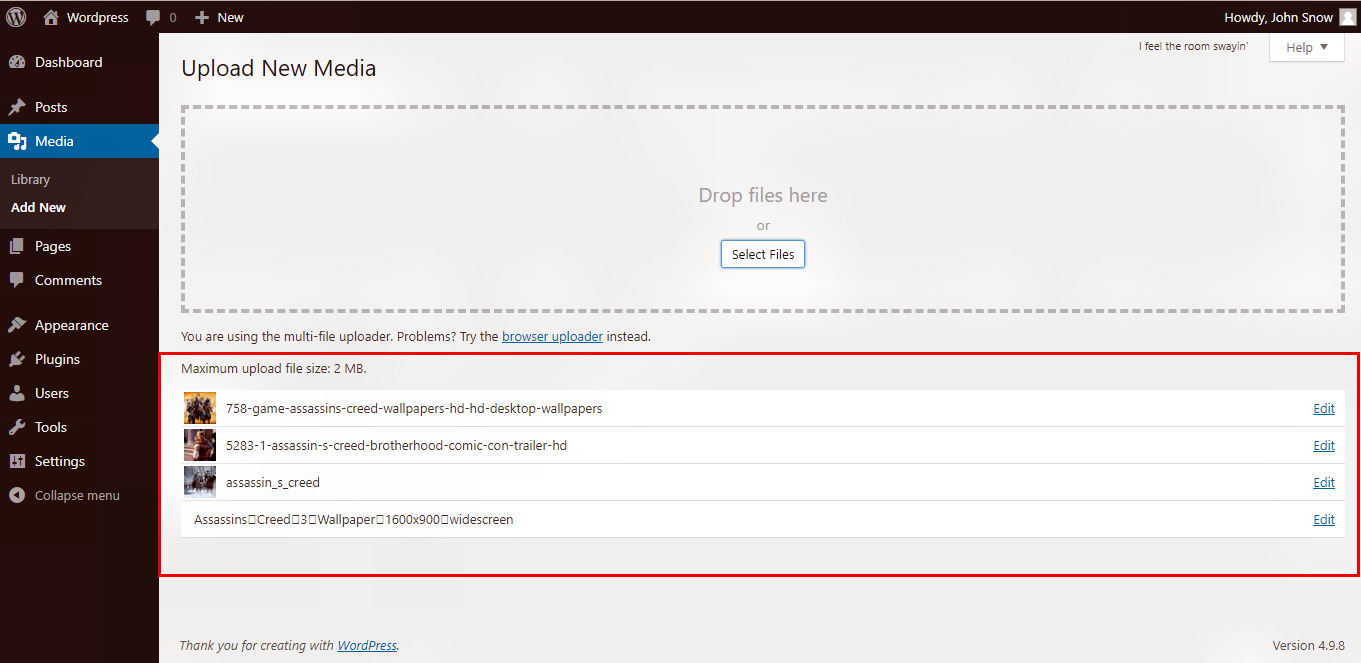 In the next tutorial, we will discuss how to add a media file directly from a text editor, i.e., adding media file when creating/editing a post.