---
WordPress Tags
Tags in wordpress are just another way to categorize the posts or pages. It tells the visitors what actually the post is about and helps the visitor to find the content very easily.
Now you would be thinking what is the need of tags when we already have categories. The answer is here : -
Although tags and categories works the same but there is a slight difference. Categories are the most general method of grouping content on a WordPress site. A category symbolizes a topic or a group of topics that are connected to one another in some way. Whereas you can think of Tags as keywords. The keywords which will give in-depth information about what is really inside a post.
For example if you have a personal blog where you write about your life experiences. You can add categories like: Society, Food, Free spirit, Travel, and movies. Now when you write a post about somewhere you had travelled, you will add it in the Travel category and You can add tags like Manchester, Heaven, Nature, Scenic, etc.
Also there is one more difference that adding Tags in a post or page is optional but you must define a category otherwise it will by default will go under uncategorized. Just remember you will understand it by yourself if you still have not understood, just start working and you will know the difference. So now let's see how to add Tags in a post :-
Following are the steps to Add Tags in WordPress.
Step 1 : − Click on Posts → Tags in WordPress.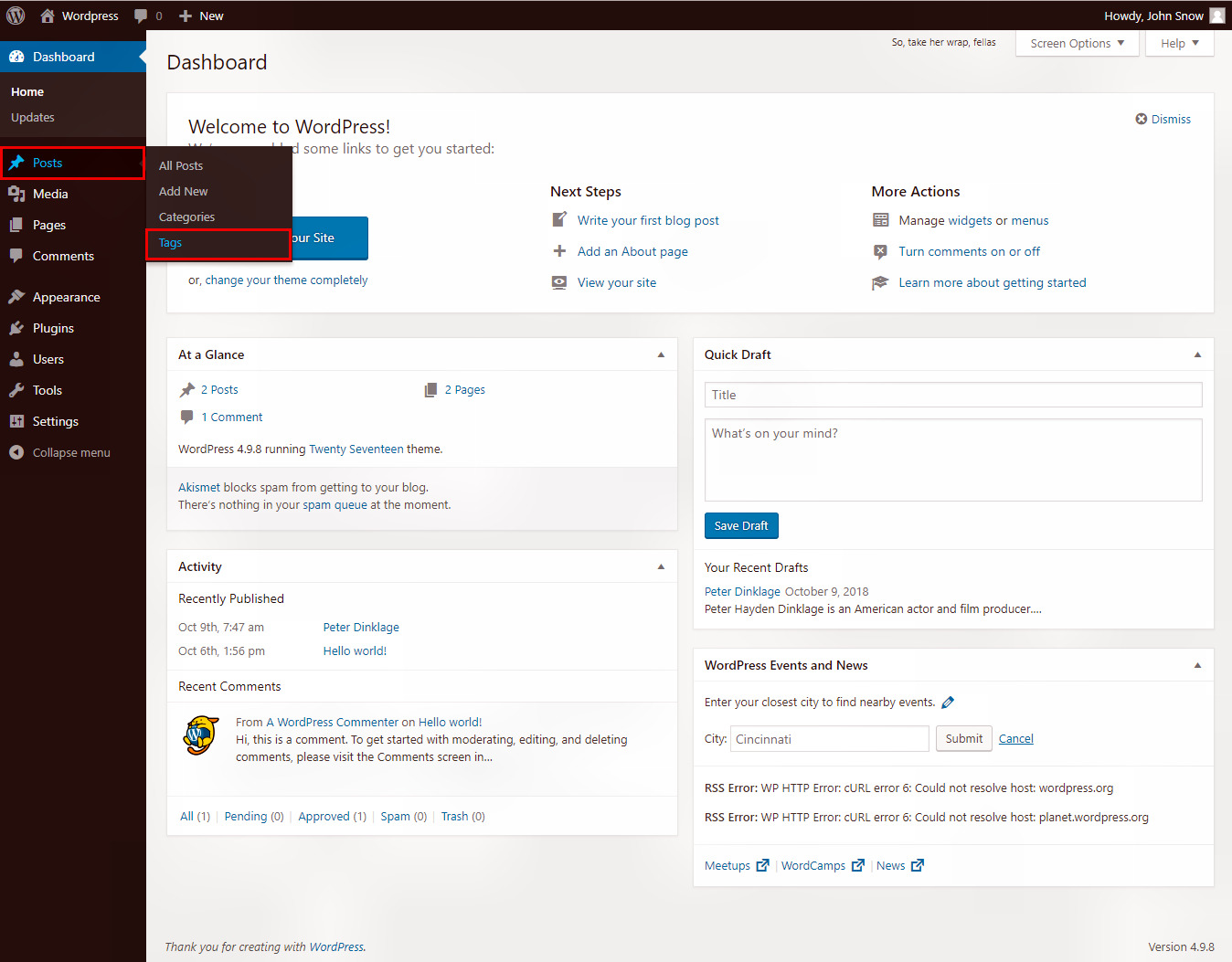 Step 2 : − The Tags page is displayed. You can see various fields where you have to enter details about the tags. Let's see what they are :-
Name:

Enter the name of tags.

Slug:

It is word chosen to describe your post in the URL. It is specified in the tags URL.

Description:

It gets displayed when you hover on the tag. Just add a brief description about the Tag you are creating.
After finishing all the information about Tags, click on 'Add New Tag' button.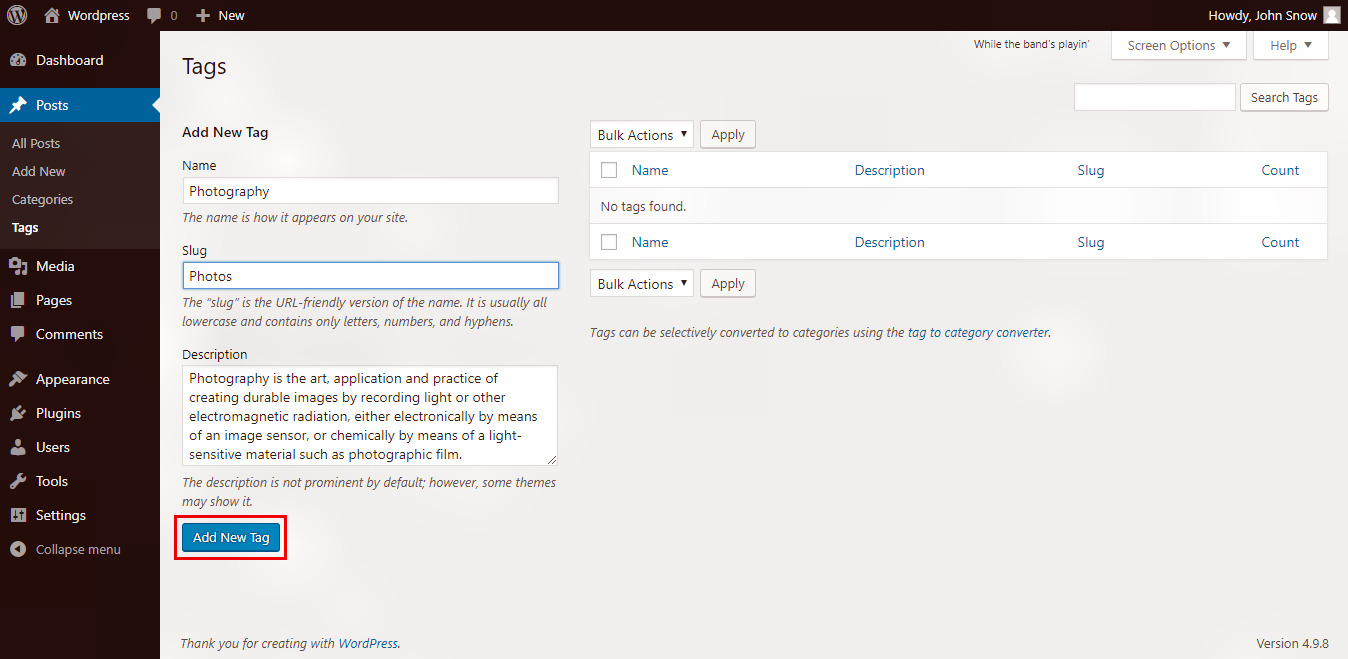 Step 3 : − You can see the newly created tags in the highlighted segment of the screenshot below. All the tags will be listed here and from here you can manage them too.