---
WordPress Delete Pages
Here, we are in the last tutorial about the 'Pages', we will look at the steps on how you can delete the pages you had created earlier.
Following are the steps to Delete pages in wordPress.
Step 1 : − Click on Pages → All Pages in WordPress.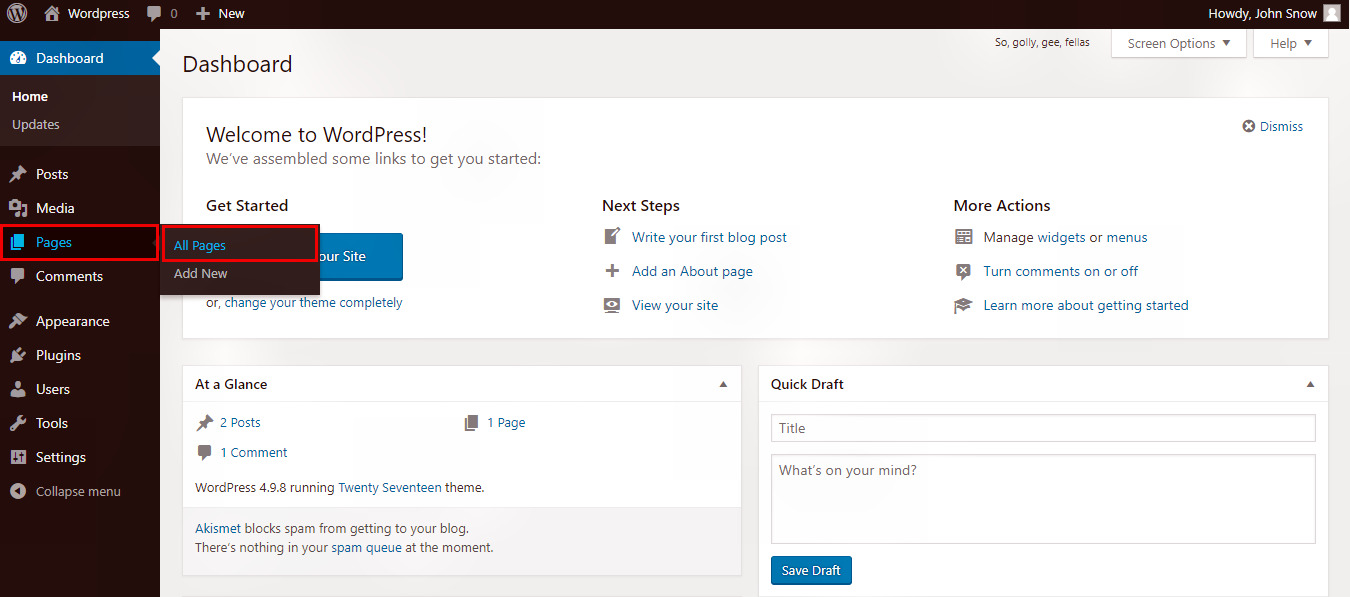 Step 2 : − You can see the page 'Games of Thrones' (Games of Thrones was created in the chapter WordPress - (Add Pages). Take the cursor over the title of the page, then few options will get displayed below 'Game of Thrones'. Click on 'Trash' option to delete the post.
This option will send the page to 'trash', you can think of it like a 'Recycle bin'. You can restore the page from the 'trash' if you want to, or can permanently delete it from there also.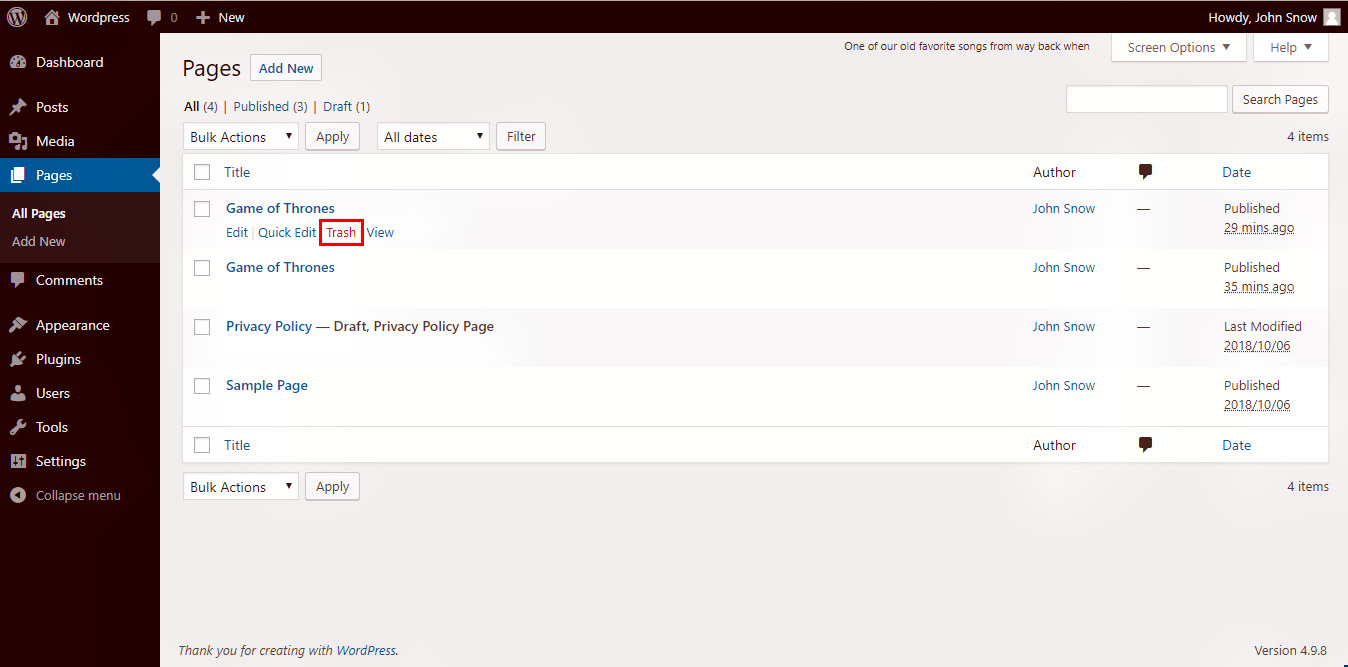 During Creation/Editing - Alternatively you can also delete your page directly while editing or creating the page by clicking on the 'Move to Trash' button as shown in the following screen.
Step 3 : − If you want to delete Multiple pages, click on the checkbox for each page. Then click on the Drop-down menu labeled 'Bulk Actions'. Select 'Move to Trash' then click on the 'Apply' button.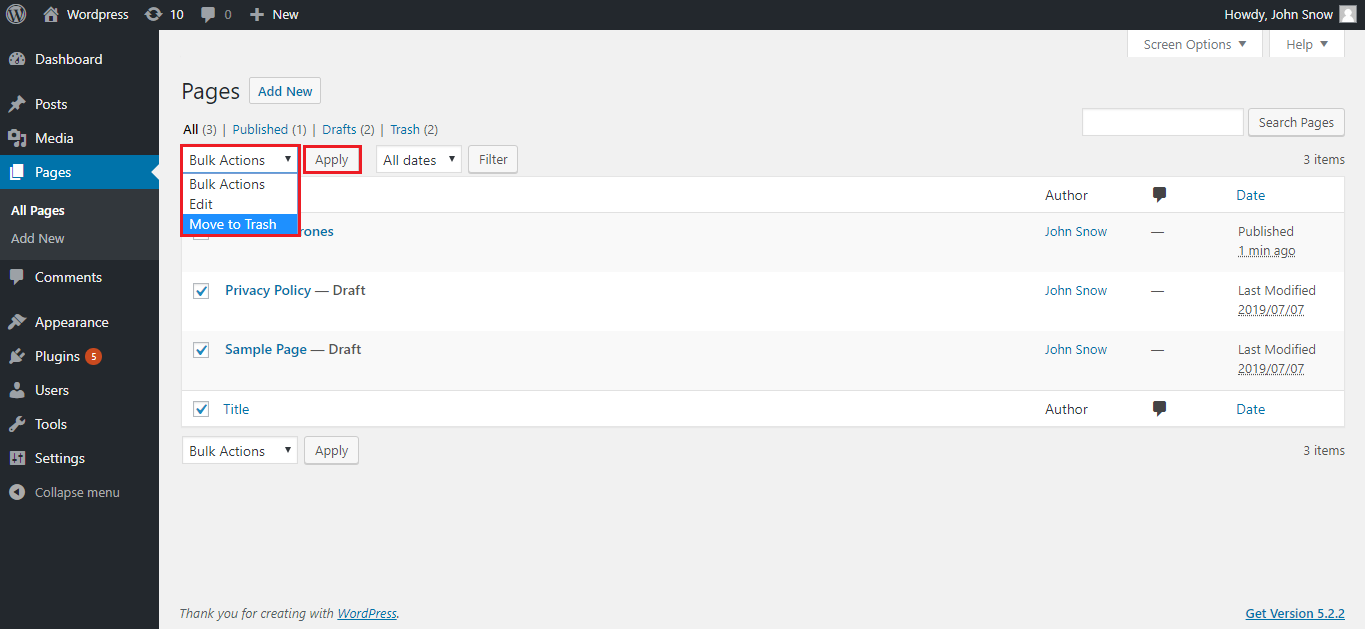 Step 4 : − To confirm that you have deleted the page, view your page list.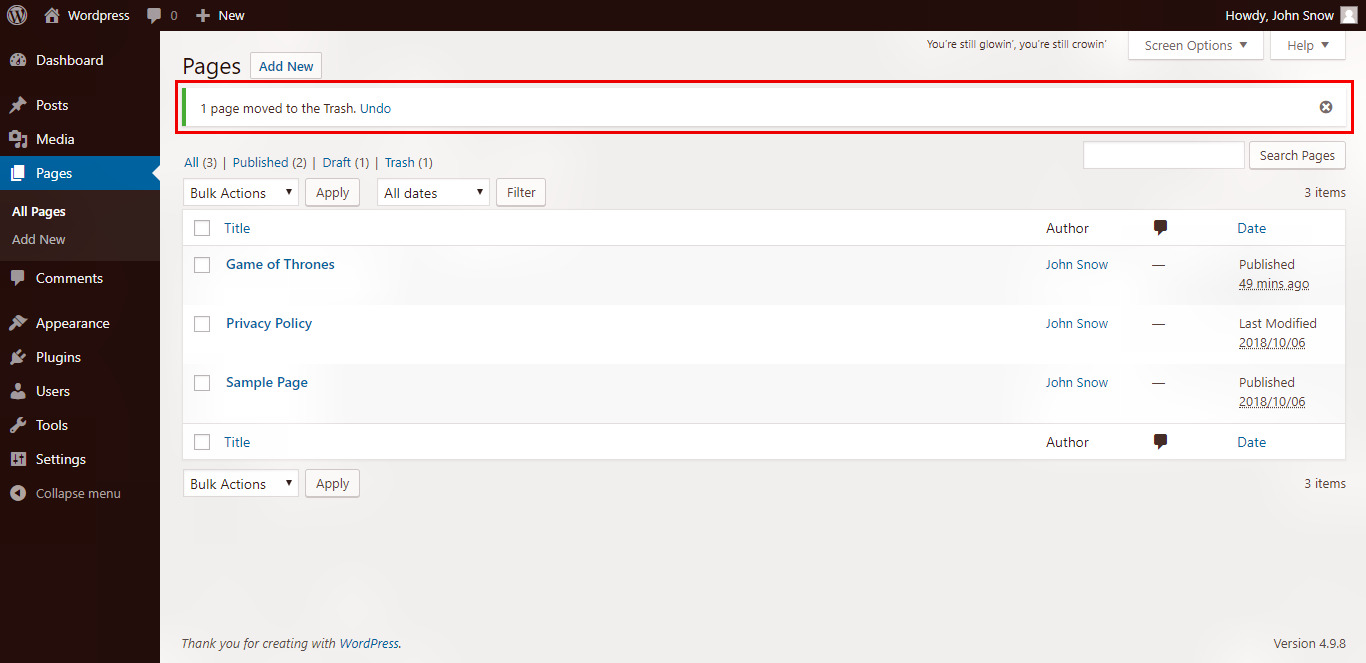 In the next tutorial, we will discuss about Tags in wordpress, click on next button to further learn about this amazing CMS.