---
WordPress Edit Pages
So here we are, we have just created a new page in the previous tutorial, but what if we have found that there is some mistake in the post, or what if we want to add some new content in our published page?
Yes, we have to edit the page and we can do it by following steps-
Step 1 : − Click on Pages → All Pages in WordPress as shown in the following screen.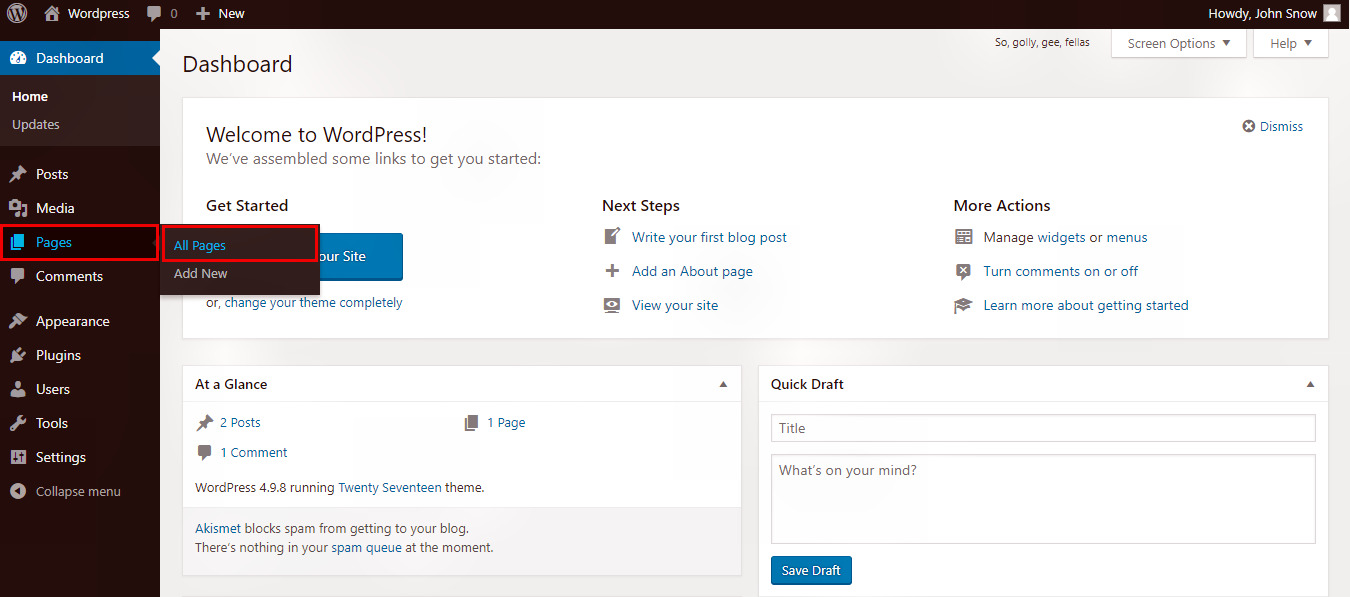 You can see the page 'Games of Thrones' (Games of Thrones was created in the previous chapter WordPress - Add Pages).
Take the cursor over the title of the page, then few options will get displayed below 'Game of Thrones'. You can see the two options to edit, i.e., Edit and Quick Edit. We will first see the 'Edit' option.
Step 2 : − Click on Edit option as shown in the following screenshot.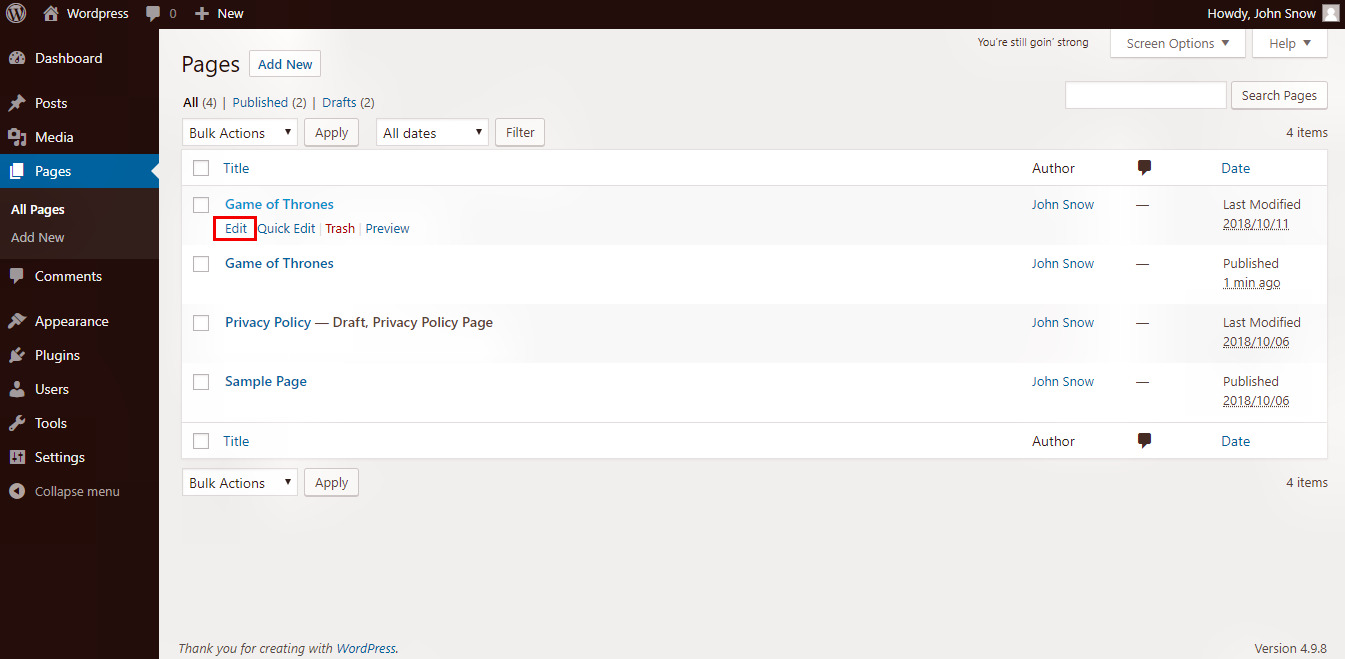 You can edit or change anything you want in the page, like the content, title or any other property of the page as per your need, and then click on 'Update' button as shown in the following screen.
Quick Edit − Click on Quick Edit option in About Us as shown in the following screen.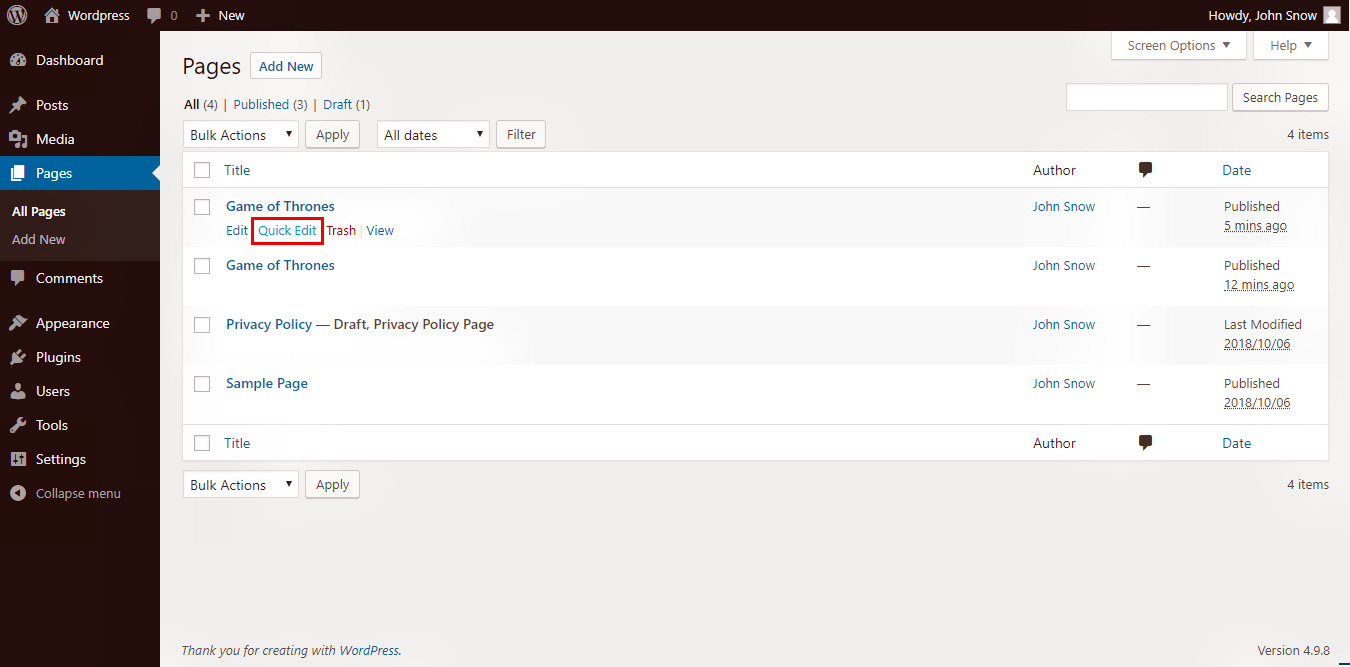 You can only edit the Title, Slug and Date of the page and can also select the parent for your page as shown but you can not edit the content of it. Click on Update button after finishing changes.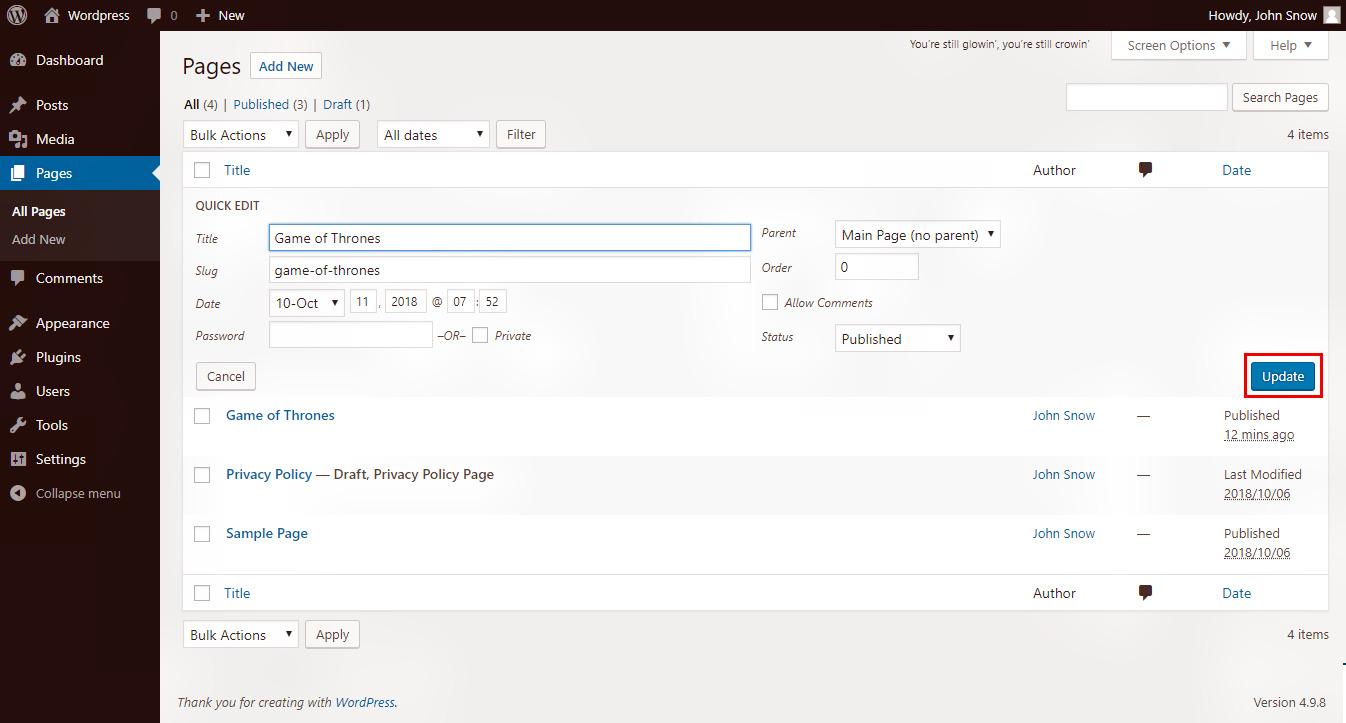 So far we'have given you ways to edit and create the pages, in the next one which is the last about 'Pages', we will see how you can delete single or multiple pages.