---
Wordpress Reading Settings
Reading Settings are used to set the layout and the default front page of you website. You can set a static page designed by you as a front page or you can set your latest blog post also.
Step 1 : − Click on Settings → Reading option in WordPress.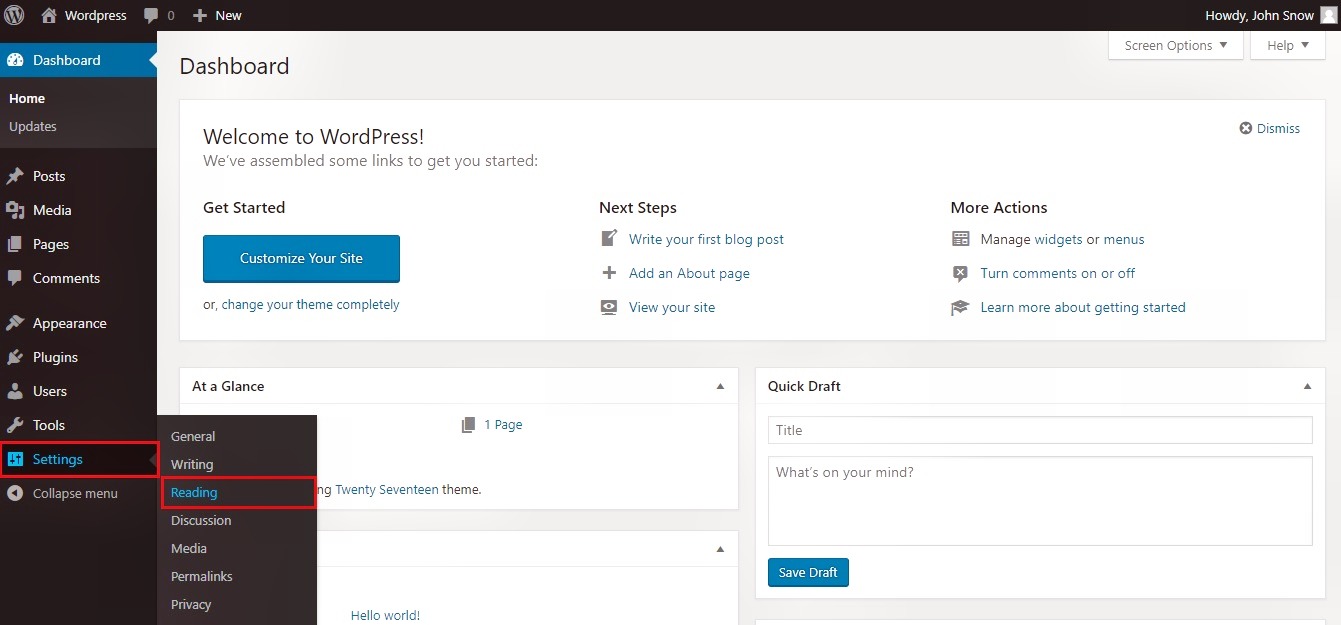 Step 2 : − The General Setting page is displayed as shown in the following snapshot.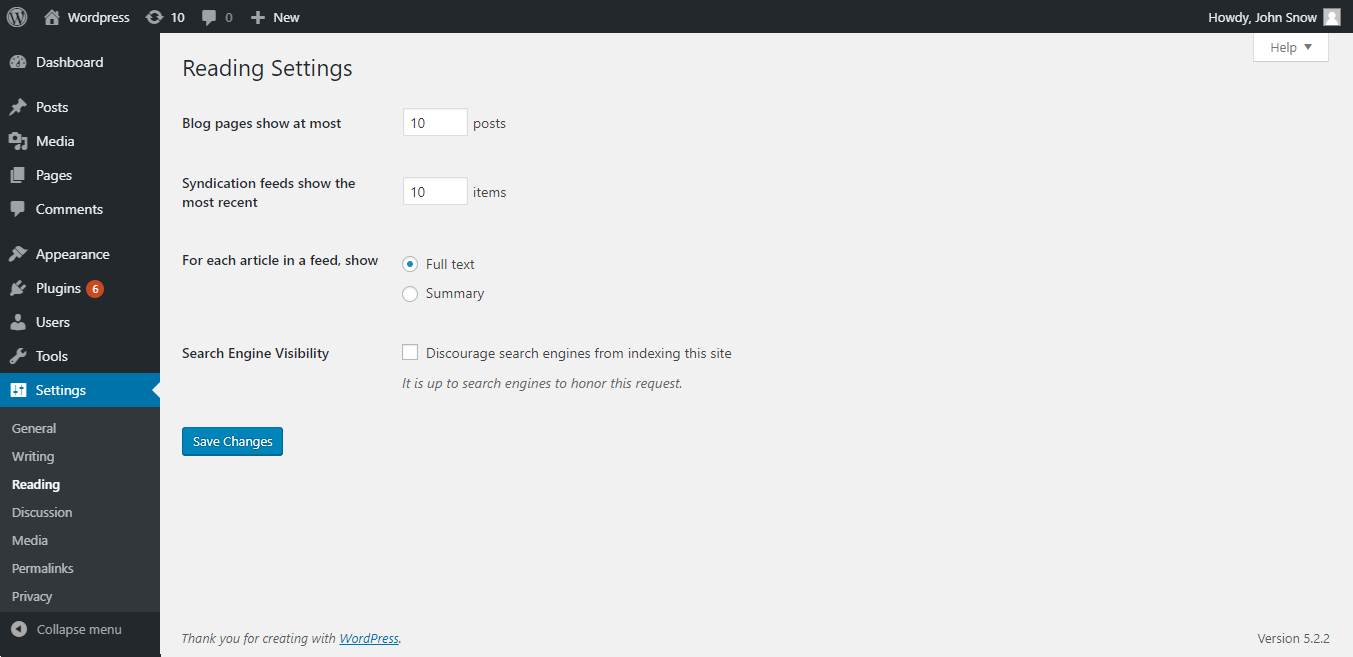 Following are the details of the fields on reading settings.
| Filds | Description |
| --- | --- |
| Blog pages show at most | Enter maximum number of post you want to show on page. |
| Syndication feeds.. | Enter the maximum number of items you want to display in most recent post category. |
| For each article.. | Select the radio buttons to specify whether you want a summary or fullpost display in the posts page. |
| Search Engine Visibility | Tick the checkbox if you don't want search engines to include your site in search results. |
Step 3 : − Click on Save Changes button to save your updated Reading Settings.