---
Wordpress Preview Posts
Preview is used view the post before it gets published in the website. It is a way to have a look at the post and verify how the post will look on the website. You can edit or change the post as per your need after previewing.
A preview can be displayed just by following the steps taken in the previous tutorial with a minor change. Have a look below-
Following are the simple steps to Preview Posts in WordPress.
Step 1 : − Click on Posts → All Posts in wordPress.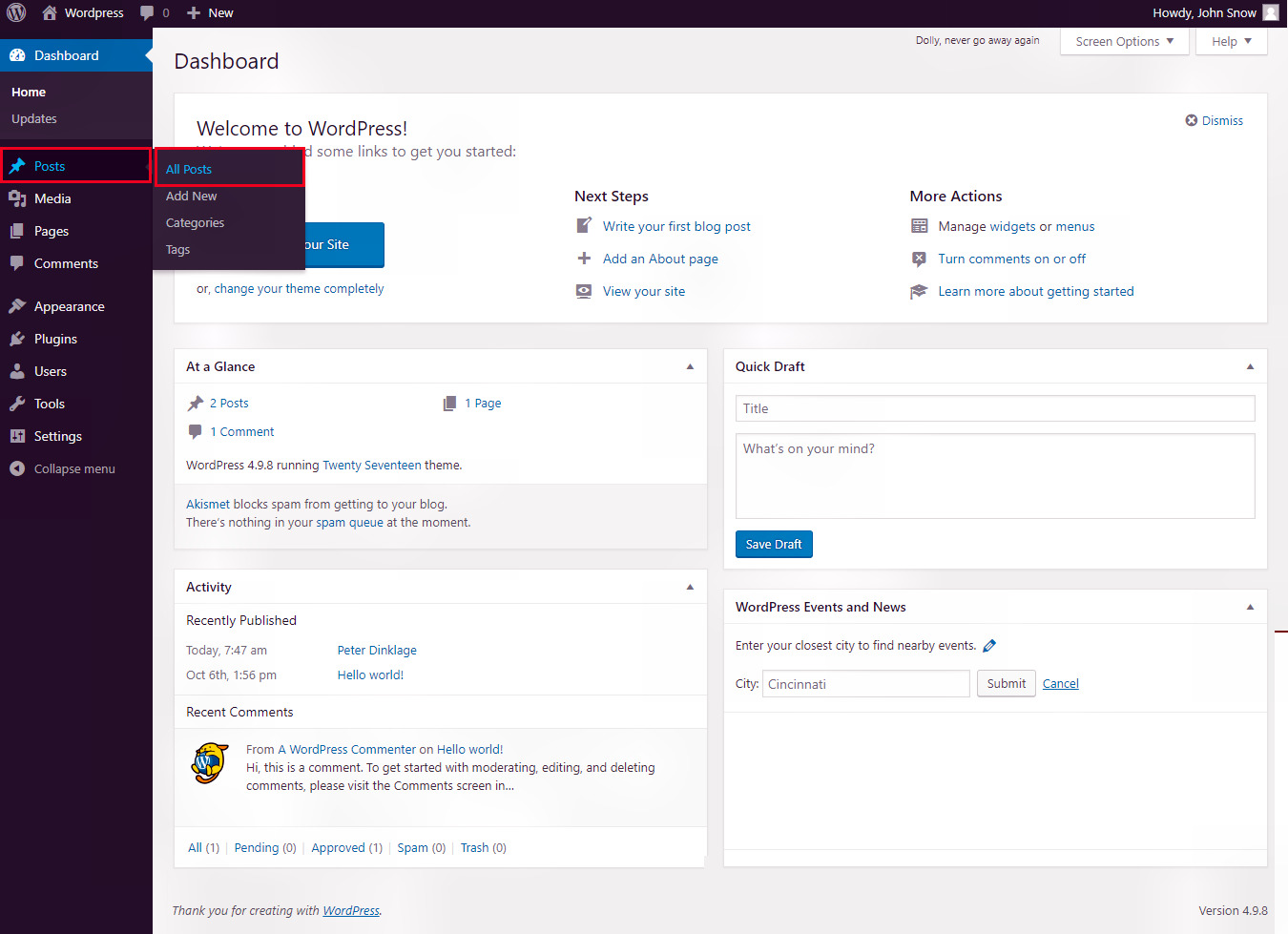 Step 2 : − Suppose we want to preview our post. You can view 'Peter Dinklage' (Peter Dinklage was created in the chapter WordPress - Add Posts). When the cursor hovers over the Post name, then a few options get displayed below the Post name. Click on the View option as shown in the following screenshot.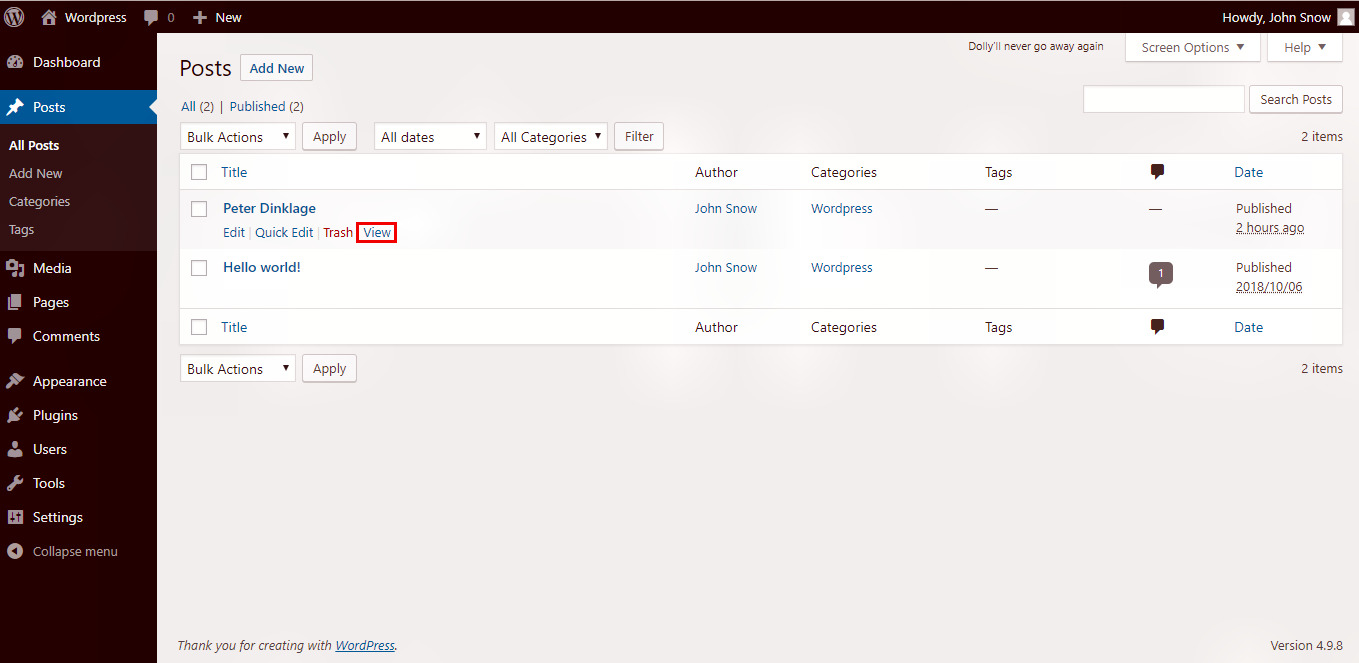 Step 3 : − Here is the preview of the post. In this way you can preview the post and do some changes to make it look more attractive in the website.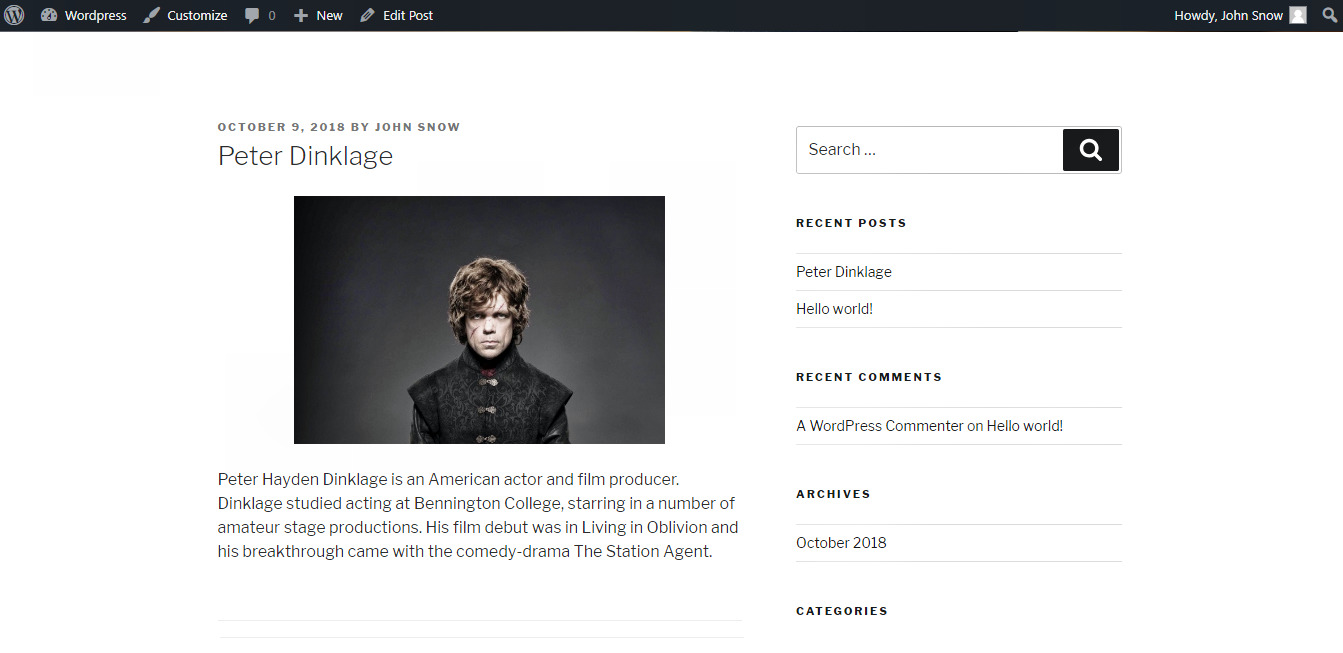 Note : If you want to view the preview of your post directly during editing, you can do that by clicking on the Preview button under the Publish segment on the right of the editor. You can see the live changes on the post as you will create or edit your post.