---
WordPress Moderate Comments
Comment moderation means to put comments in moderation list before posting them online in the website. When visitors comment on posts, the comment is not published directly until and unless it is approved by the admin to be posted. It manages your comments so that there is no comment spamming.
For comment moderation, admin first have to give a list of words which he doesn't want the user to use in their comment, these can be offensive and abusive words. After that if any user uses those listed words then the comment will not be posted and it will go to moderation list for admin approval.
The steps for comment moderation are :
Step 1 : Click on Settings → Discussion in WordPress.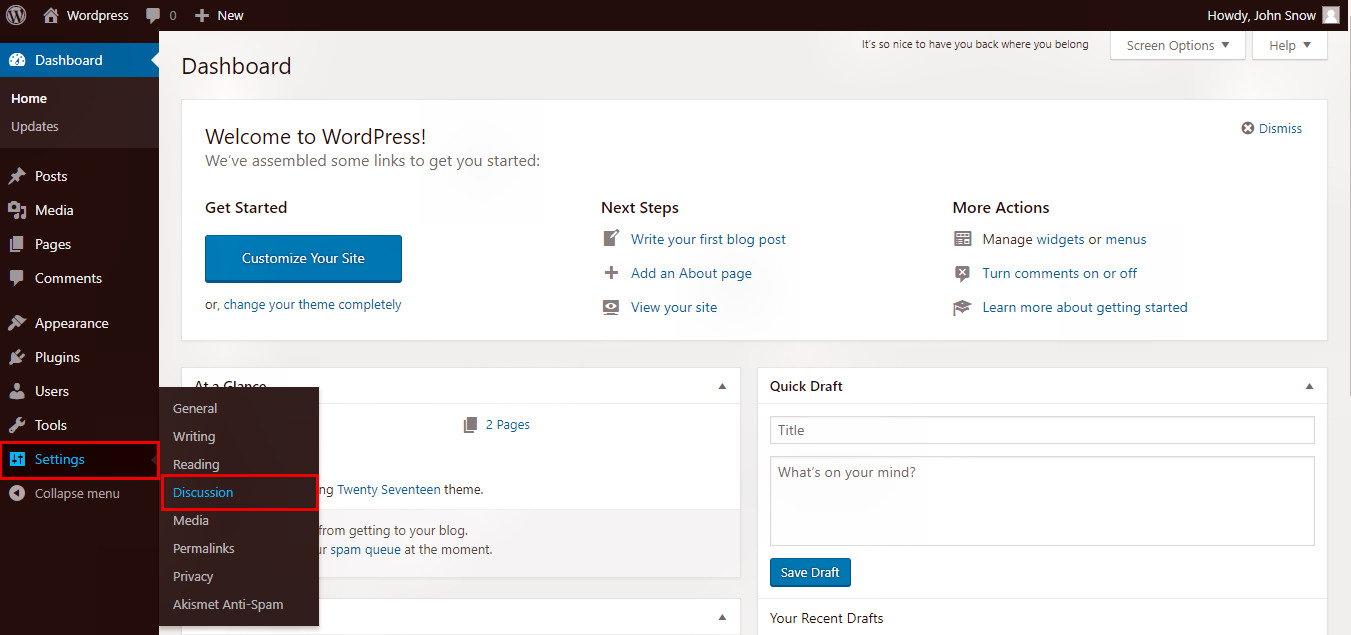 Step 2 : The Discussion Setting page gets displayed You can see the text field for 'Comment Moderation' and below that 'Comment Blacklist'. In the 'Comment Moderation' field, enter those words or URLs you do not want any visitor to add in comments. Whenever a visitor gives any comments it would be moderated by the admin first and then published. In the 'Comment Blacklist' field, if the comments matches with any of the words listed in this field, then that comment will directly go to 'trash'.
Step 3 : Click on Save Changes. See the image above at the bottom.
So here this tutorial about comments gets finished, now we will learn about the plugins in wordpress from next tutorial. It is very important topic in wordpress. Stay with us, click on next button.