---
WordPress Delete Users
Ehen you no longer needed a user you can delete the profile by following some easy steps.
Following are the steps to Delete Users.
Step 1 : Click on Users → All Users.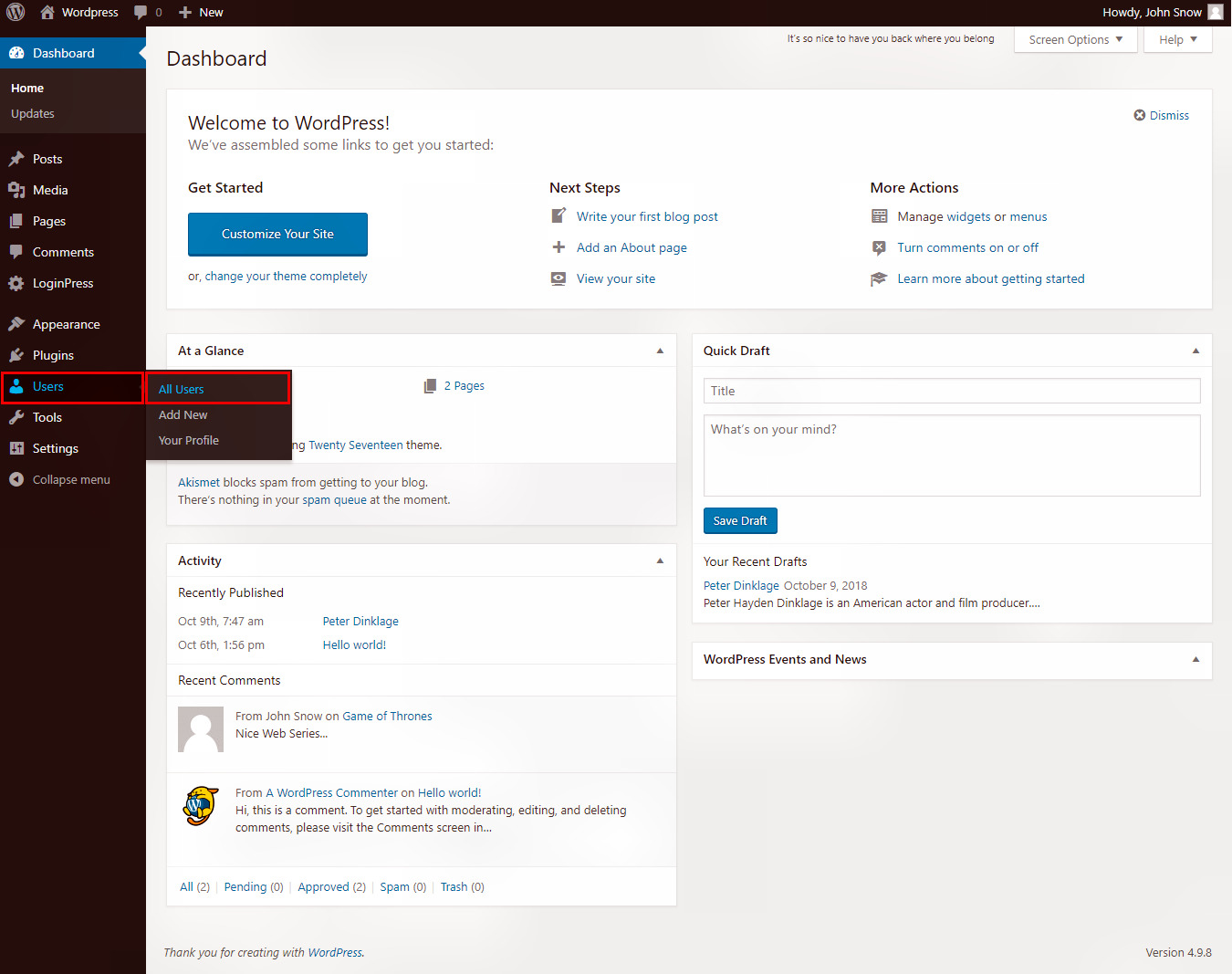 Step 2 : List of all the Users will get displayed as shown in the image below.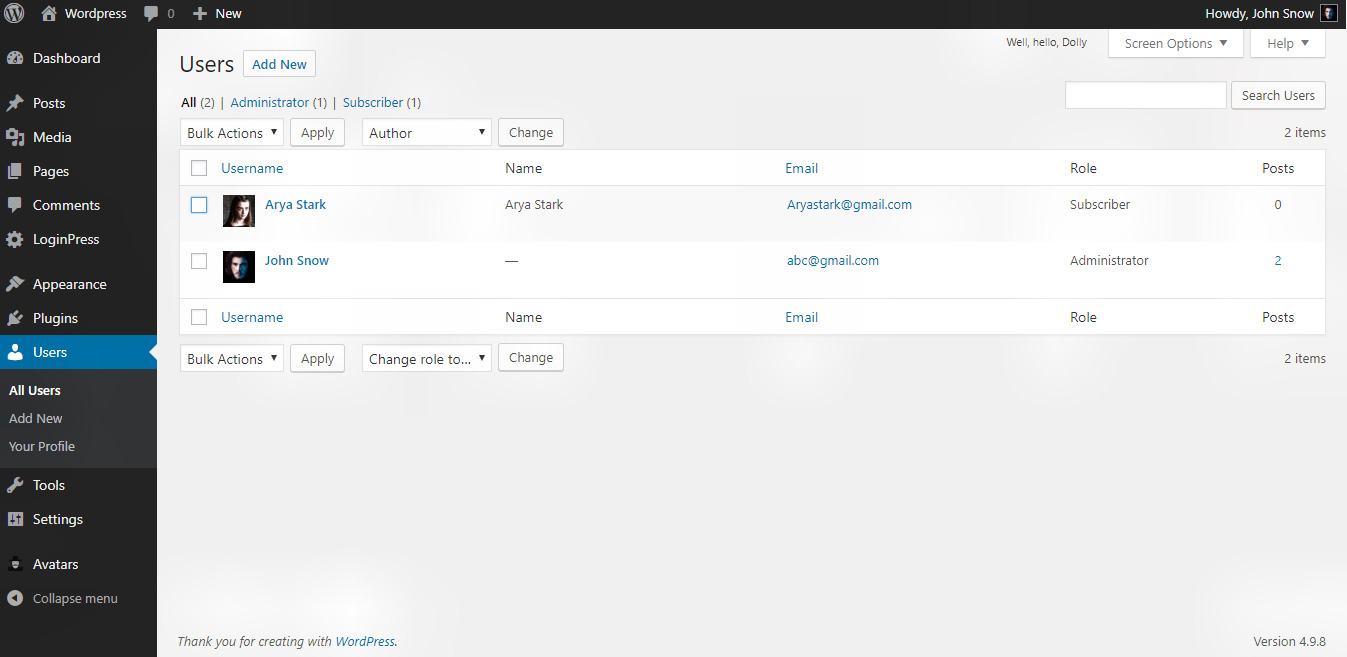 Step 3 : Hover the cursor over the user you want to delete. then click on Delete.
Step 4 : When you click on Delete the following page will get displayed. Click on 'Confirm Deletion'.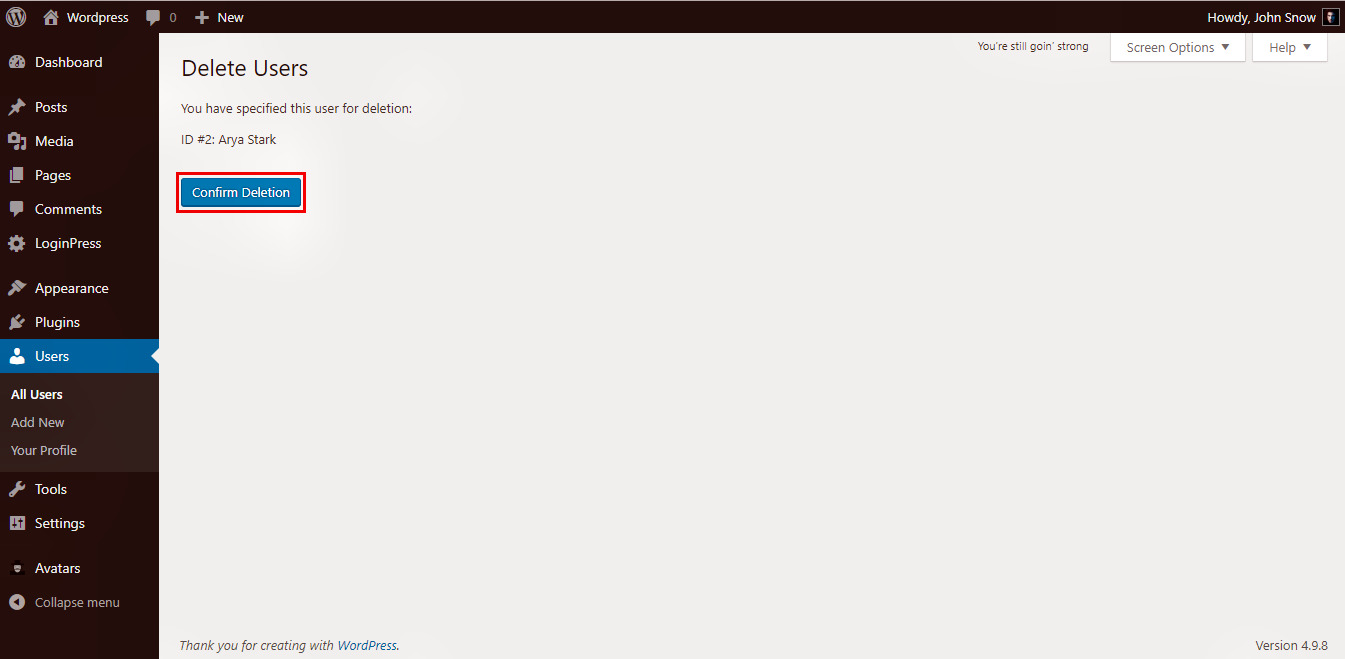 Step 5 : Your user will be deleted. A message about the confirmation will get displayed.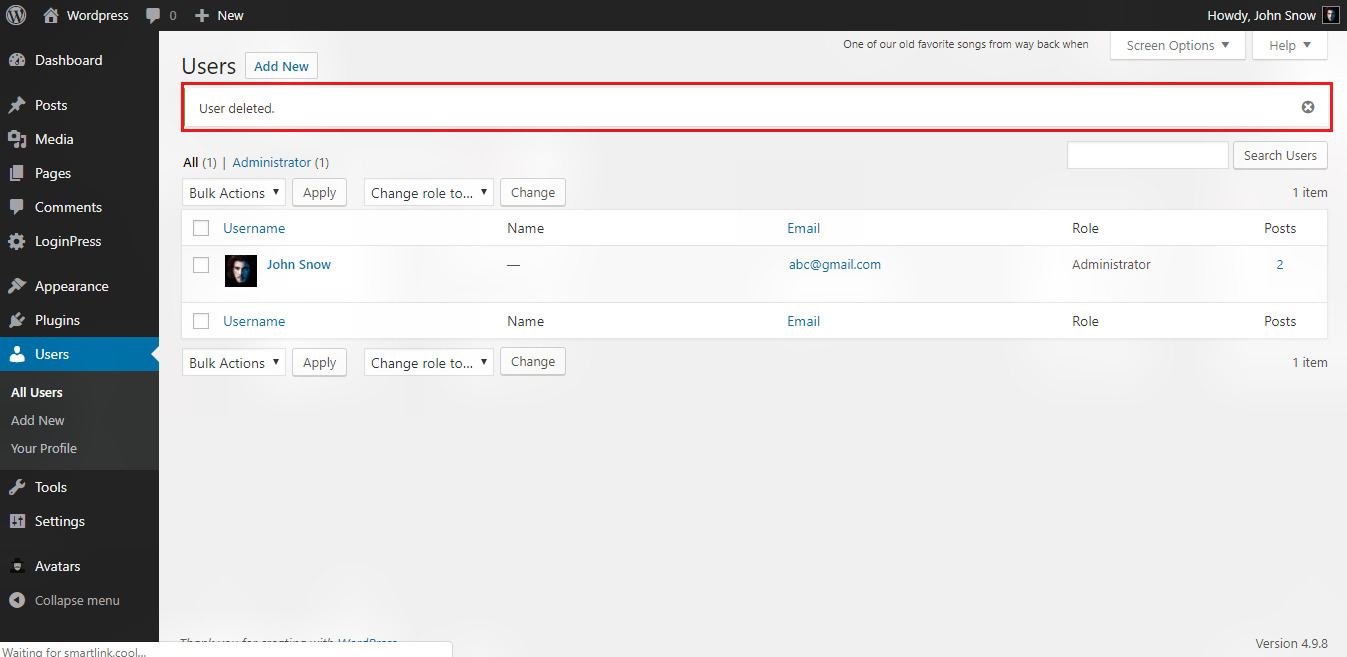 ---
There is another method of deleting a user or multiple users at a time. Go to the page displayed after the Step 1 .
Here, check the boxes of the users which you want to delete. You can select multiple users or only a single one also. Then, select 'Delete' from the dropdown list under the 'Bulk Action' dropdown list.
Step 2 : Click on Apply, the selected users will be deleted.